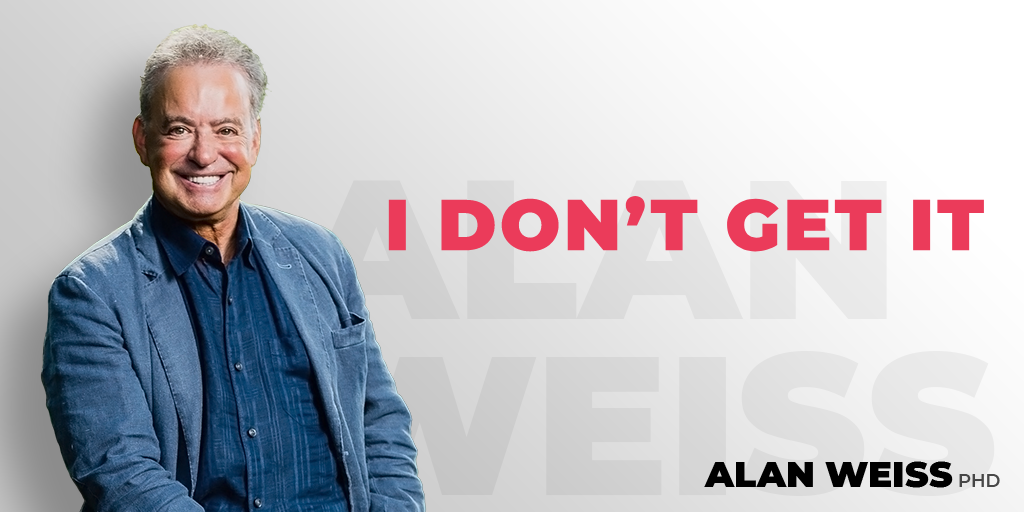 I Don't Get It
I was with a small group of women recently who had been part of a larger group in which the speaker asked that all men leave the room for the final ten minutes of the 90-minute session. Even the audio/visual staff, all men, were asked to leave. The women were asked not to tell the men what that ten minutes held.
A year later, none of the women could remember what the message was, although they said it was quite "emotional." They told me some of the men had tried with good humor to learn what had been said, but none of these women revealed the content at the time. Today, however, they couldn't remember the content.
I asked, "What if that male speaker has asked all the women to leave, how would you have felt?" The descriptions from the group included "resentful, excluded, poorly treated, and discriminated against." We all sat there and looked at each other. Why was it acceptable for the men to be thrown out but not women, if the tables were turned? And why did the men simply try to find out what had happened but didn't feel outraged and excluded? Why didn't any women leave the room feeling the technique was discriminatory and divisive? No one at that table had any good answers.