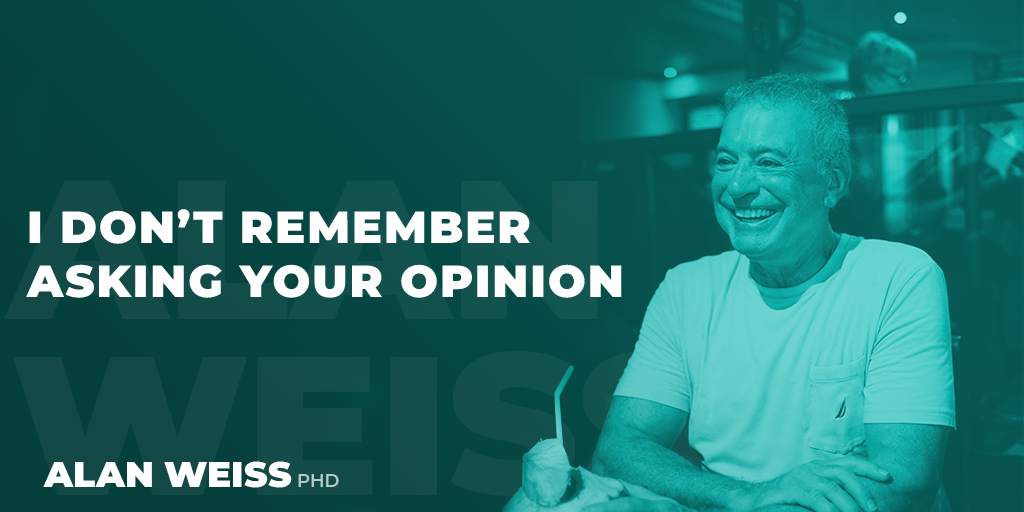 I Don't Remember Asking Your Opinion
Determine whom you respect, whose feedback would be valid and worthy, and solicit their advice and reactions.
Pretty much ignore all other feedback because it's for the sender, not you, and can absolutely ruin your day in you have esteem issues. Save yourself the stress. You have to have the strength to ignore unsolicited feedback.