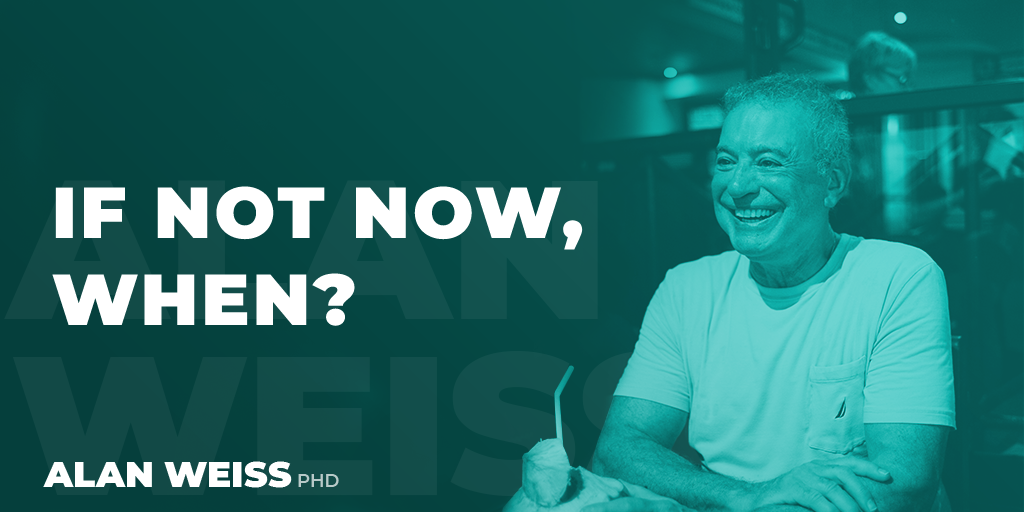 If Not Now, When?
I think a lot of people, from business owners to consumers, from investors to entrepreneurs, will be receptive to the question, "If not now, when?" This isn't a time for savings, it's a time for growth. This isn't a time for conservatism, it's a time for innovation.
I've known too many people throughout my life who denied themselves normal needs (let alone luxuries) to "save for the future," only to see it all disappear when a personal illness hit, or a lawsuit was filed, or an accident occurred.
People purchased goods and services in the Great Depression, during World Wars, in the aftermath of 9/11, during the recession, and will be purchasing now, personally and corporately. I'm not advocating profligacy, I'm only stating the obvious: We've seen how disruptive a microbe can be.
Maybe it's time to start investing in ourselves with more confidence and fervor. So ask your prospects (and ask yourself, if you're afraid to pick up the phone or being told "we have no money"): If not now, when?
Now is the time.