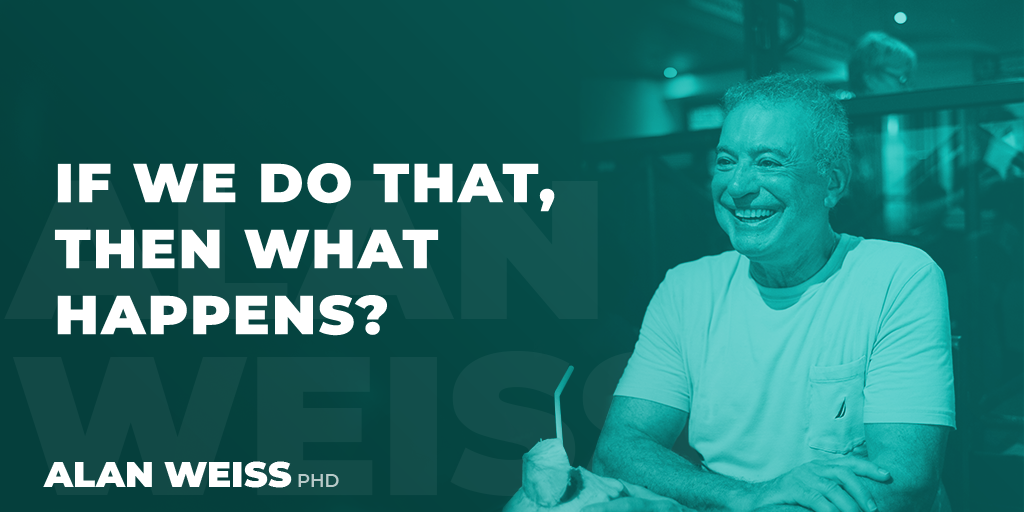 If We Do That, Then What Happens?
The problem with political initiatives and platforms is that they don't include "if…then." If you propose universal health care, or want to float a bond for school improvement, or invest in environmental protection, most people would be for the concept. But if you were (to correctly) say, "If we provide universal health coverage it will result in a three percent tax increase" you may well get a different response.
People are quick to agree until they learn the ramifications (there is no such thing as a free lunch: TINSTAAFL—Robert Heinlein).
The same holds true in organizations: If you want me to improve your performance, then you're going to have to change some of your procedures.