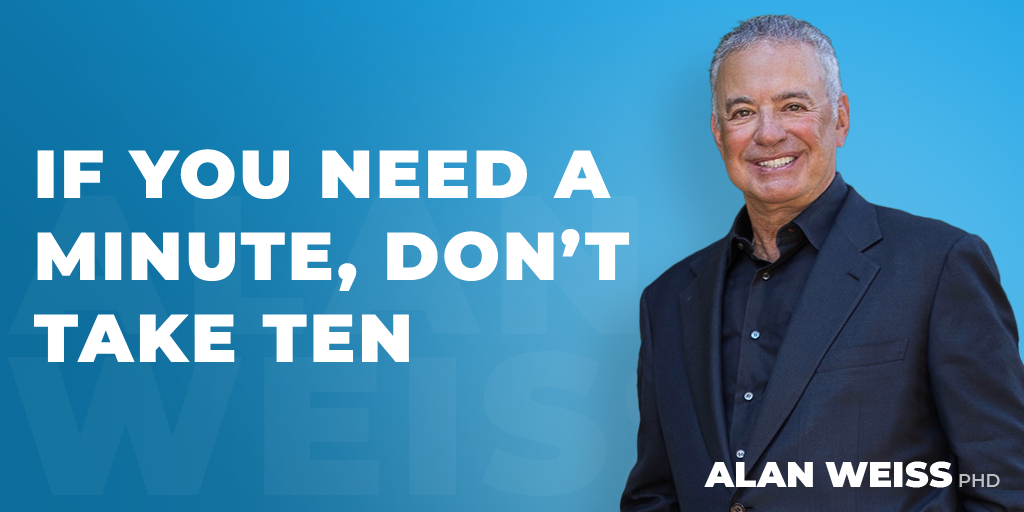 If You Need A Minute, Don't Take Ten
Brevity has far more power than prolixity.
Assume the other person is intelligent. If they don't understand you, they'll ask questions. If they do understand you, then you can move on.
Once someone tells me, "You need to hear the background…." I mentally checkout. So do your buyers and prospects.