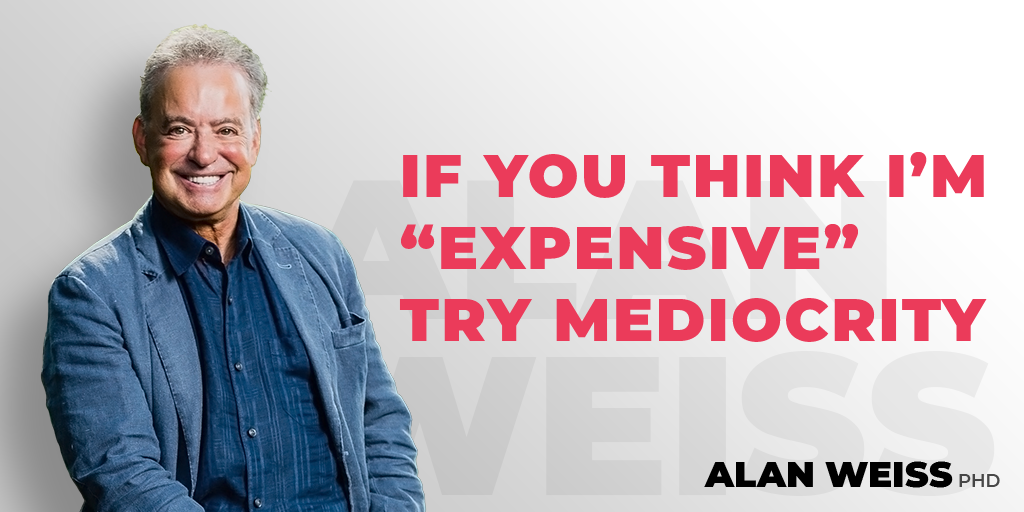 If You Think I'm "Expensive" Try Mediocrity
The great irony is that the people who tell me an offering is too expensive or shipping a book to them costs too much are the ones who need my help the most but won't invest in it. They see only cost, never value; solely expense and not return.
I remember the legendary Zig Ziegler responding to a man who said he couldn't afford Zig's $400 tapes this way: "Sir, you've in your 30s, have a college degree, have never been unemployed, and are married with children, and you think you can't afford these valuable tapes at this point? You need them more than you think!!"
Exactly.