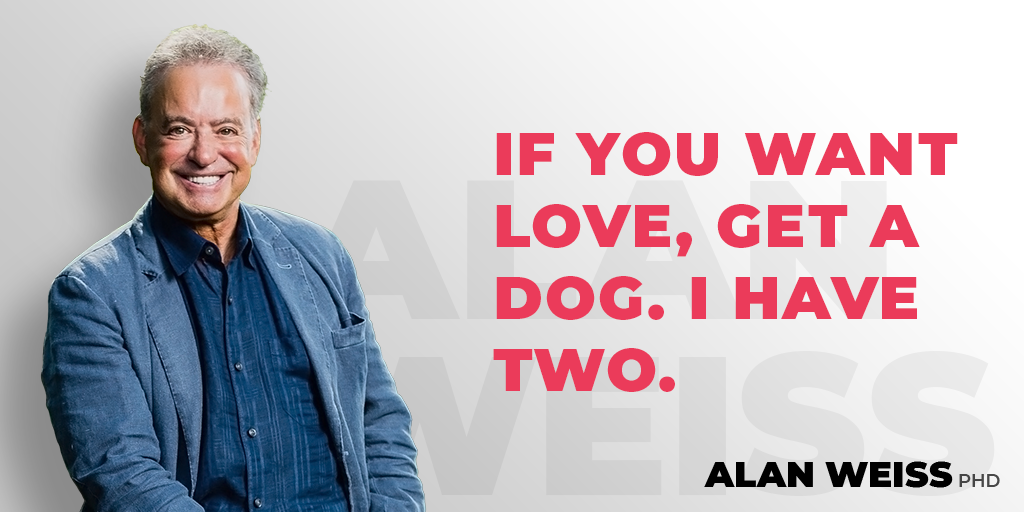 If You Want Love, Get A Dog. I Have Two.
I write and record for myself. I'm anticipating that some others will find help and even enlightenment in what I have to say. But I don't write and record for others. I'm not interested in numbers of followers or friends or links or acolytes.
When you try to please others you attenuate your own message. You tend to compromise and self-edit. Instead of serving cinnamon apple ice cream to a few who'd really enjoy it, you serve vanilla to many who say, "Ho, hum."
Stop worrying about whether a large amount of random people like you. Focus on whether a relatively small number of relevant and important people respect you.