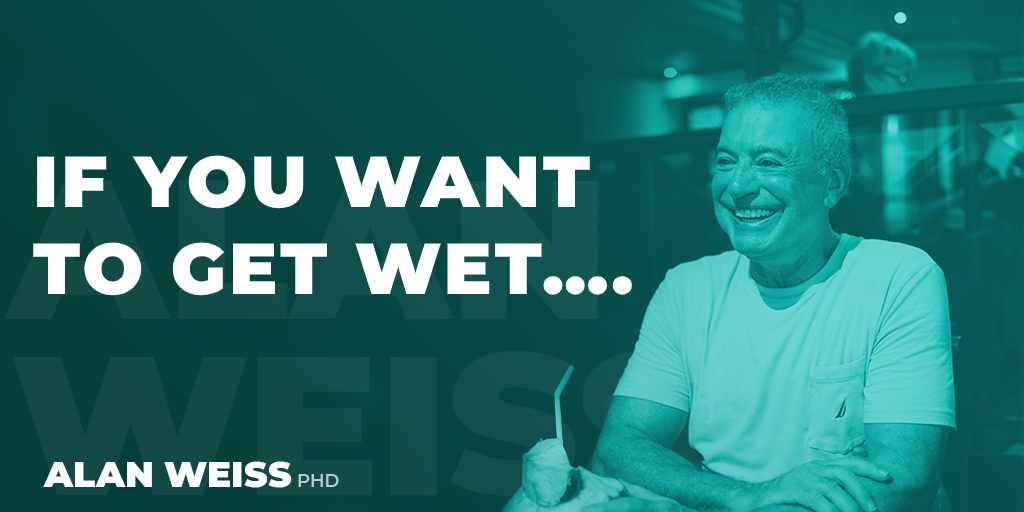 If You Want to Get Wet….
It almost never works to enter consulting part time. It's unfair to your current employer, often unethical, it's a mutual distraction, and it's not fair to any clients you may attract because your time is limited and often inflexible. If you're serious, save up some money or take it out of your investments and plunge in. Have the courage of your talent.
We're not here to stick our toes in the water, we're here to make waves.