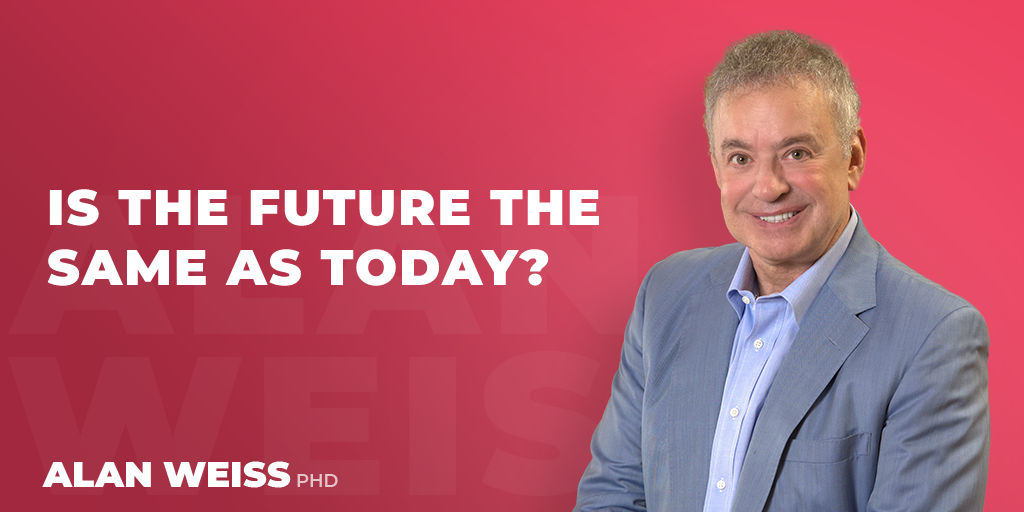 Is the Future the Same as Today?
I meet a frightening number of people who confuse their work and their life. They have few if any outside interests, hobbies, pastimes. Family vacations are appended to business travel.
Then they wonder, "What's next?" After a while—and after success—they wonder how much money they need, how many clients, how much recognition.
You don't live to work. And you don't work to live. Ideally, you have one life which is harmonious, and you're passionate about your "calling" and also passionate about other pursuits. I have clients who play instruments, paint, compete athletically, even act.
If you're wondering about "what's next," start examining "what's now."
(If you'd like to explore this more, join Dan Gilbert and me for Lessons from the End of the World: https://alanweiss.com/growth-experiences/lessons-from-the-end-of-the-world/)