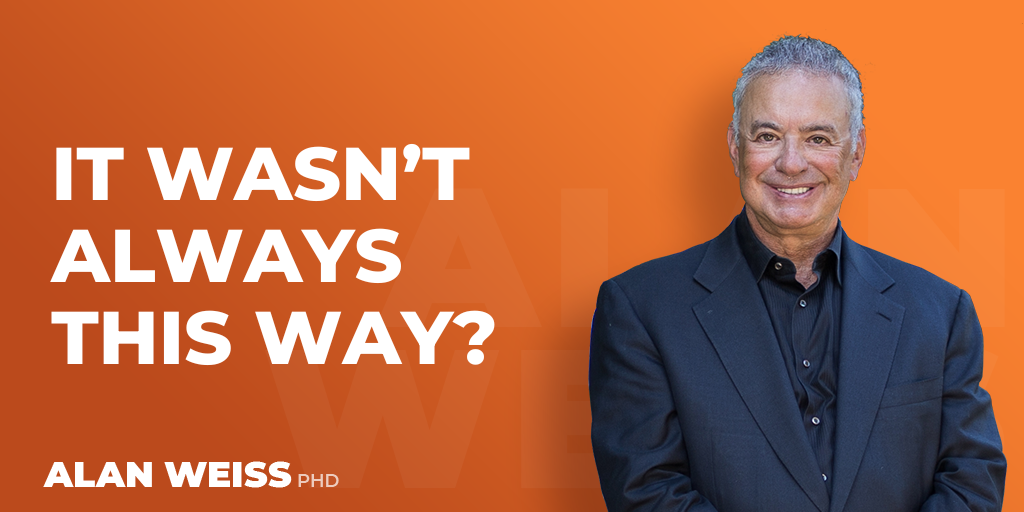 It Wasn't Always This Way?
I'm flying right now at 32,376 feet. I know this because the display in front of me on Jet Blue Mint tells me that, and I'm writing it here because the wifi is free. This has been a uniquely Jet Blue feature until very recently and other airlines trying to catch up still don't provide it on all of their flights.
The internet is a bit erratic today because (I assume) we're flying through a storm at times. At first I was annoyed until I realized I'm publishing on an airplane on my way to San Francisco. (When I first had a car phone in 1985 and expressed annoyance that the call had a great deal of static, my wife, sitting next to me, said, "Alan, you just called a business prospect in London from your car and you're complaining. Shut up!")
Alanism: A luxury is a luxury until you use it the second time. Then it becomes a necessity.