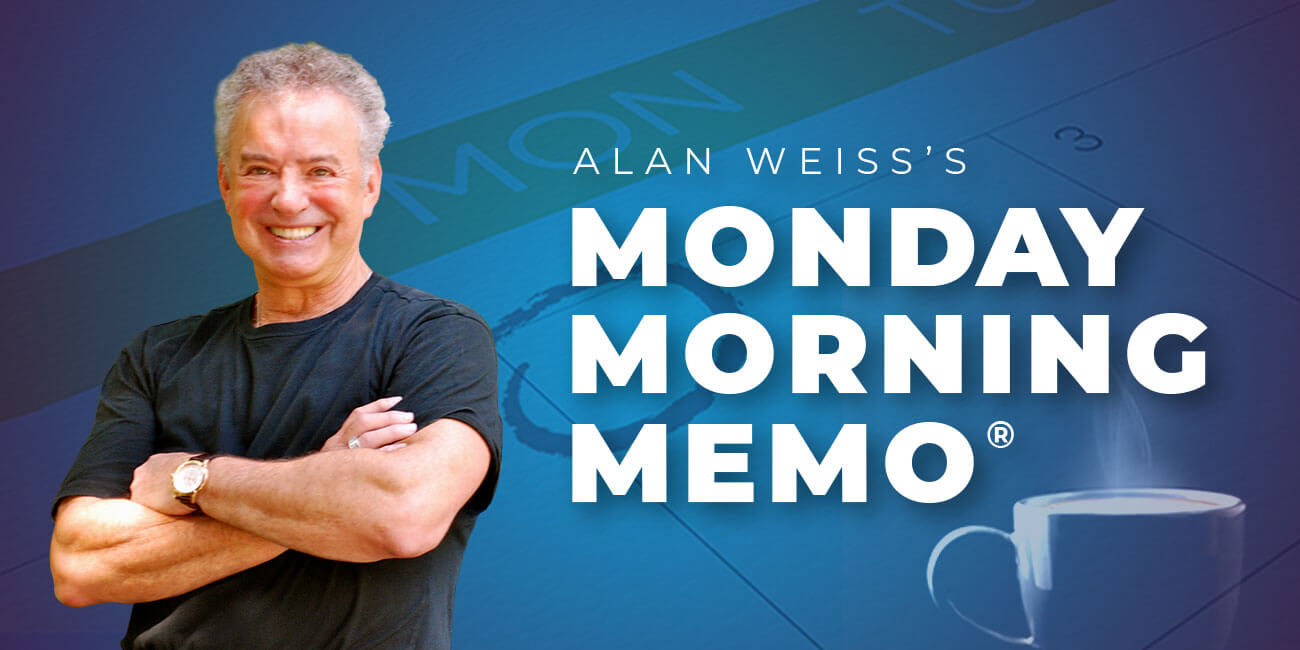 Alan Weiss's Monday Morning Memo® – 9/18/2023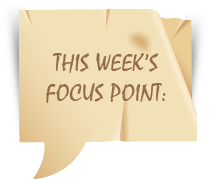 Well, there has been a lot of talk about "age" recently, right? (And I wrote the book, Threescore and More which discusses the need to preserve and apply the wisdom and maturity of people whom we just might need the most in the years ahead.)
Nancy Pelosi, at 83, has decided to run for another two-year term in Congress. She seems at the top of her game to me (I'm making no political comments here, don't try to read between the lines). It's also a fact that should President Biden be reelected and he fail, for any reason, to complete his term, and that if Ms. Pelosi's party takes the House and she is again Speaker, she would be second in line for the presidency and a leading candidate to be nominated as vice president. (From slurred speech, vague responses to questions, and complete fabrications about his past, I don't think President Biden at 80 is on top of his game and the thought of him at 85 finishing a second term is unappealing to me. Senator Diane Feinstein was functionally incoherent for quite some time before her retirement was announced. I'm not saying that aging can't have deleterious effects.)
The forced retirement of commercial airline pilots at 65 is rather absurd. We desperately need pilots (recently rules were changed at some airlines so that a college degree is not required, which doesn't bother me, since I want a professional who can fly supremely well and not one I can discuss Nietzsche with). Who is better to fly than physically and mentally fit pilots who have "seen it all" and handled all kinds of challenges in the air?
To offer only jobs as "greeters" in Home Depot to people above a certain age is as insulting as it is ineffective. People don't automatically and rapidly deteriorate as they age, although they often cede power because of the biases and normative pressures of society. Since our society's morbidity now exceeds our fertility, and there is no sign of that changing in a dual-income, expensive world, we have to use intelligent immigration, intelligent application of AI, and intelligent embrace of talent of all ages if we are to stay competitive and safe.
I won't bore you with continuing accomplishments of Bob Dylan, Paul McCartney, Jane Fonda, Pope Francis, Barbra Streisand, Morgan Freeman, Dustin Hoffman, Carole King, Harrison Ford, Neil Diamond, Alan Alda, Nancy Pelosi, Tenzin Gyatso, et. al. (All over 80.)
Elderly people grow as many new brain cells as teenagers, according to a study (The Independent) which counters previous theories that neurons stop developing after adolescence.
I will tell you this: "Aging" is an expected and unavoidable natural law that governs all of us. "Age" is a number used to denote how many years one has lived. Neither is an indication of talent, ability, or contribution.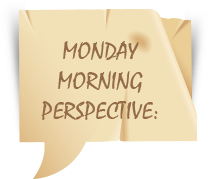 Aging is not lost youth but a new stage of opportunity and strength. —Betty Friedan
Age is just a number. Life and aging are the greatest gifts that we could possibly ever have. —Cicely Tyson
And I'm a really happy person, I enjoy life. I think you see that on people. I think there's nothing more aging than misery.    —Michelle Pfeiffer
I'm "old"? That's your best shot?! Well, you've come unarmed to a battle of wits. —Alan Weiss
Developmental Stuff
KILLING THE IMPOSTER SYNDROME: WHAT IF YOU REALLY ARE THAT GOOD?
Shed your doubts and fears. I'll be providing criteria to honestly evaluate your effectiveness, get over thinking you don't deserve things, become totally comfortable with any buyer, and place the proper value on your improving others' businesses and well-being. You are masking your talents and value when you fear you'll be "found out." You're not assertively promoting and marketing yourself if you think you're really a fraud.
And you'll never be a peer of the buyer while you're wondering why the hell the buyer invited you to meet. Maybe you need to come to grips with the fact that you're just that terrific. I can help you do that in 90 minutes. Or are you afraid you don't belong in this program because you're not good enough?
You can register at: https://alanweiss.com/store/quick-pay/
October 17 at 10:30 eastern for 90 minutes. $1,400.
Thought Leadership 2023
In Thought Leadership 2023 we will: Create dramatic new IP around your expertise; Commercialize IP so as to immediately trademark it; Create a social proof journal which impressively supports your positions and provides instant credibility; Project immediate value so that no one will ever "ghost" you again; Create an "in the buyer's office" role play which utilizes contemporary events; Use the Wall Street Journal for rich sources of material, which I will demonstrate for each of you; Create a 25-page ebook outline that you can complete with little effort within the following week as a marketing lever.
There will be prep work to enable you to gather the proper materials. Minimum of 10 people, maximum of 20 (physically present) for 1.5 days. The fee is $8,500 which includes a light breakfast both mornings and lunch on the first day, along with favorable room rates. You will get a $1,000 rebate after the program if you:
Stay through the compete session and don't leave early for the airport.
Submit to me your completed ebook content within 10 days.
You may attend virtually for $7,500, no rebates.*
NEW: The Remote Millionaire™: Yes, I'm going to provide the secrets (and puncture the myths) of making a million dollars or more a year without leaving your home.
And, ironically, I'm going to do it in person, because I'm scheduled to be in San Diego and LA for other reasons and I generate so much money remotely that I like to be with people on occasion (in good weather)! Here's what you'll create or improve without leaving home, except for this day with me:
Developing unsolicited referrals.
Creating client evangelism with prospects.
Delivering powerful marketing discussions.
Creating contemporary passive income.
Establishing client "banks" that are used and replenished.
Moving to and enlarging a trusted advisor network.
We'll be using role plays, actual participant services (from prep work), and exercises to develop the skills to market, deliver, and expand business though dramatic and tangible value from a distance. We'll master how to do this with individuals, small groups, and/or large audiences. https://alanweiss.com/growth-experiences/remote-millionaire/
Master Master Class II: This sold-out event in March was so popular that I'm running another in October in Newport. I accept 16 people in person (you may also attend remotely on our large screen) and we have just two seats remaining! I'm creating new material, exercises, and challenges. Past "grads" get a discount. One person said, "I've known you for nearly 20 years, and this is the best thing you've ever done!" (Maybe I just wasn't that good before!) Register here: https://alanweiss.com/growth-experiences/master-master-class/
NEW! Alan's Advisory Suite: Nine options for groups or individuals to receive "real time" coaching to build their practices and lives on a continuing basis. The strongest, best people in business, entertainment, sports, the media—all use coaches. https://alanweiss.com/advisory-suite/ For individuals and/or groups.
Million Dollar Consulting® for the World: I've provided 14 modules with videos from me, from your colleagues globally, slides, and text. They include everything from launch to self-esteem, proposals to fees, closing business to creating a brand. No upsells! It's only $115. What do you think about a 10,000:1 ROI? We have over 500 people from 47 countries. https://milliondollarconsultingcourse.com
NEW: Million Dollar Consulting® for the World ADVANCED: The new program contains over 60 videos and has 15 modules focusing on what to do in the buyer's office, overcoming crises, financial planning, and much, much more. https://alanweiss.com/growth-experiences/advanced-global-learning-program/
Sentient Strategy Certification: My new book on the topic (above) has been released, so this is an ideal time to market Sentient Strategy. Write me to apply, join over 70 people certified in six countries. One-time fee of $12,000, includes 90 days of my support, free admission to all future certifications, and admission to a private web board with other Sentient facilitators.  alan@summitconsulting.com In a recent program a participant sold a $100,000 strategy program within 48 hours.
SAC Annual Meeting – San Diego/Hybrid: Join me for the upcoming Society for the Advancement of Consulting (SAC) annual meeting in San Diego and hybrid on Nov. 14th. I'll be speaking in the morning, followed with additional content from colleagues. Click to learn more and register. Stay over and join me at The Remote Millionaire on the following day. You do not have to be a SAC member.