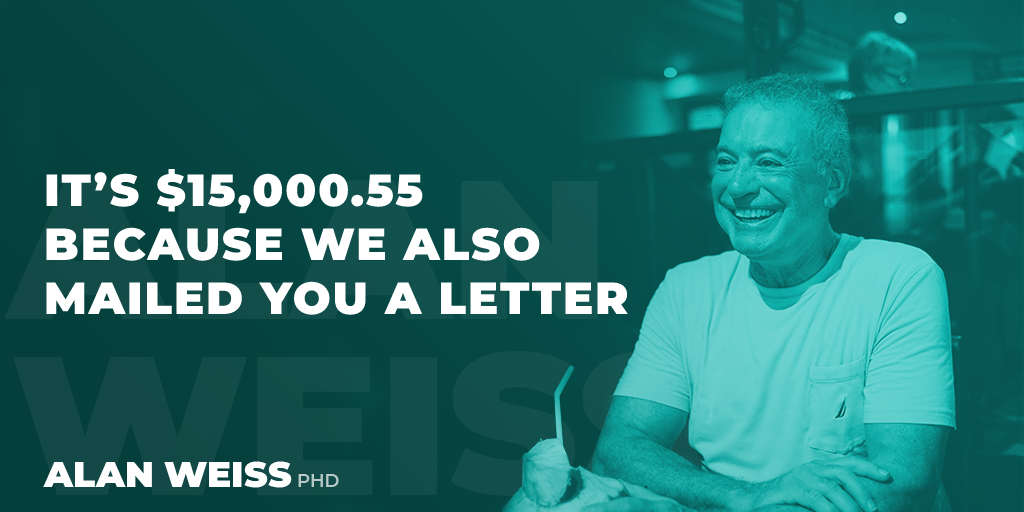 It's $15,000.55 Because We Also Mailed You A Letter
In "the old days" hotels provided A/V support: projection, easels, amplification, etc. Today, it's almost all handled by an independent third party. One such firm handles 90% of the venues I use.
So, once upon a time, the hotel would give you a break depending on room nights, food and beverage, and so forth. Today the third party wants to squeeze every dime out of you. To set up two easels with markers costs $700 and up, with "administrative fees," taxes, and so forth. I have to mandate "new easel pads and new boxes of markers" or they tend to provide used ones! When I've challenged the fees, they often reduce them without much of an argument, given how much padding there is in the prices. And you're prohibited from bringing in your own equipment, which would cost about $100 at Staples, which you could then discard!
I'm all for free enterprise and paying for quality. But I hate being ripped-off as a "captive" of the hotel, and the hotel being an accessory to the crime!
Raise your fees based on your value, but stop charging for mileage, copies, FedEx, and postage!