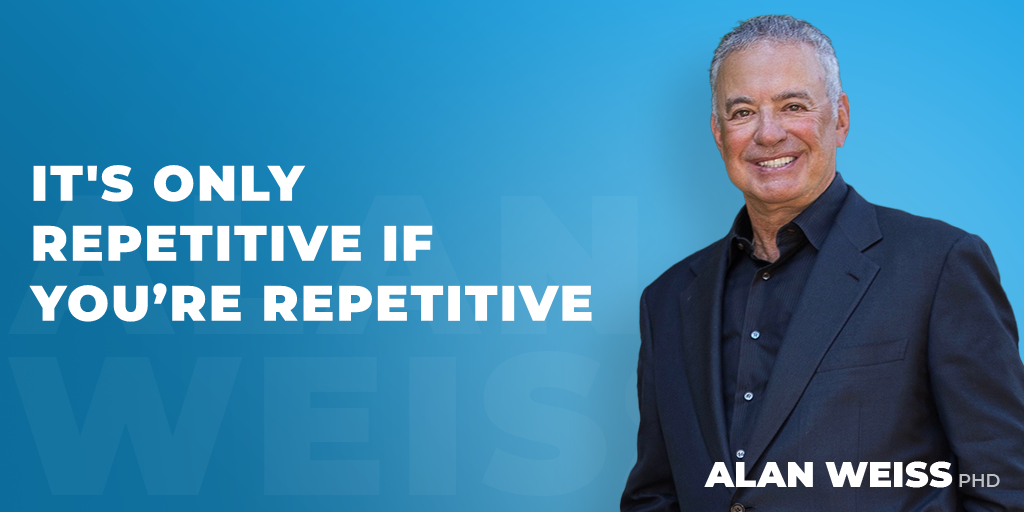 It's Only Repetitive If You're Repetitive
These days of self-isolation and quarantine are identical for people who don't bother to make them different. Explore new things to do with your family, at home or virtually at a distance. Plan what your business will look like once we're out of this tunnel. Create ideas for your clients, who can't possibly follow the same strategy they've had. Learn a new skill, read a book in a new genre for you. Start the book you always claimed you wanted to write.
If it's really Groundhog Day for you, maybe it's because you've involuntarily become a rodent. Take a walk, smell the flowers, and become human again. Keep your head up, don't hunker down.
When people emerge form this tunnel in the near future, some who hunkered down will then be blinded by the light. But those who kept their heads up will adjust rapidly and run ahead of the rest.