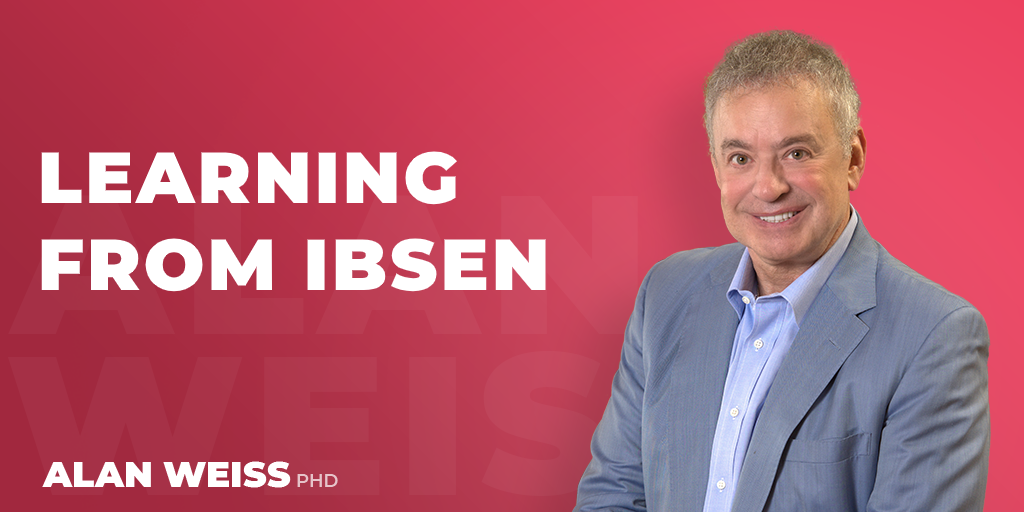 Learning from Ibsen
We attended one of our favorite regional theaters last night. They chose a play by Ibsen, who was a Norwegian playwright who died in 1906. At the time the play was written in the late 1800s (Enemy of the People) it was a controversial commentary on the hypocrisy of society, morality, and greed. Today, it's really old news, tame by today's headlines (which feature the conviction of wealthy parents who paid a fortune to get their spoiled progeny into college on phony credentials). It ran for 2.5 hours with the intermission in an age of short attention spans. The theater was well less than half-filled, and the demographic was to the north of 60 years of age.
I admire the talent that went into producing and performing the play. But shouldn't the pandemic have created new insights, new vision, a new creative perspective? No business survives without new customers. (I'm not about to buy Harley Davidson stock, for example.)
Are you still performing the way you did pre-pandemic, trying to "return to normal"? I've got news for you. We're in a new reality.
I call it the No Normal.™