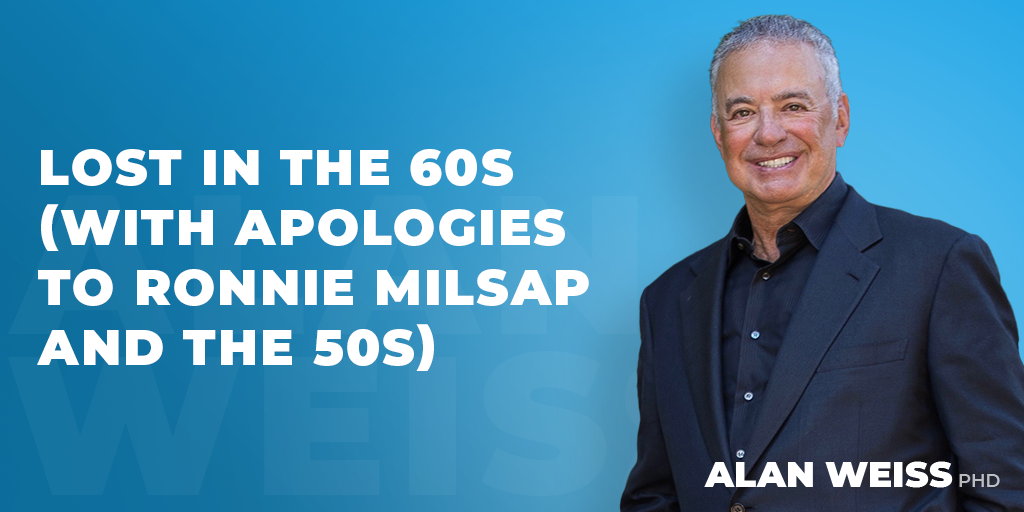 Lost in the 60s (with apologies to Ronnie Milsap and the 50s)
Whenever I hear some self-anointed sales "expert" pontificate about "finding the pain" in order to make a sale, I figure they're reading some sales book from the 60s, or they were selling in the 60s, or they're using a time machine to visit the 60s. The best organizations (and individuals) aren't in pain. They solve their own problems and work highly effectively.
Yet these are the prospects who have the most money and most willingness to invest in improvement because they are so successful.
Today, 60 years after the 60s, we should be engaged in finding prospects' passion. It's that passion (viz.: mission, raison d'être) that drives them forward, excites them, and prompts them to invest in further progress. I don't enjoy working with clients who have made a succession of bad decisions, need remedial work, and aren't even willing to invest in that.
I want to work with the best.
Pursue passion, not pain.