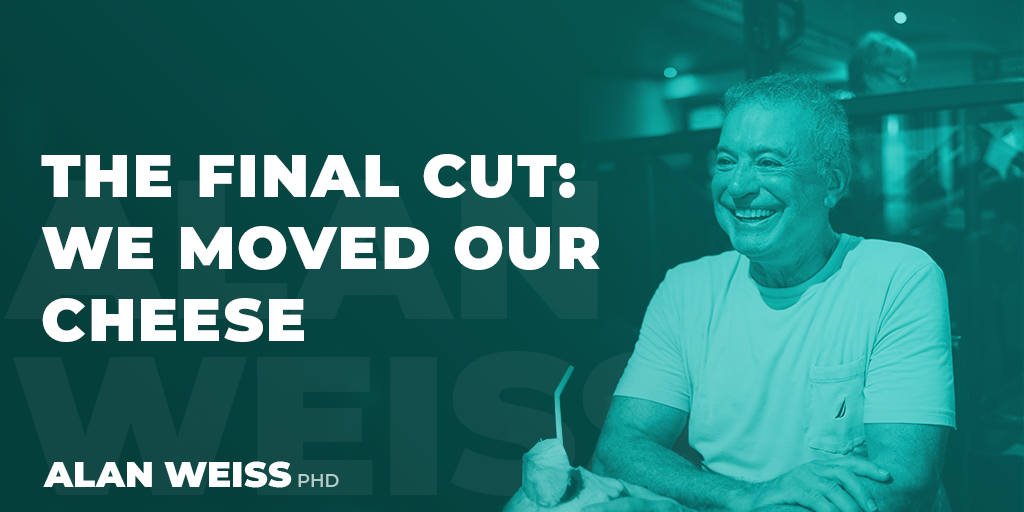 The Final Cut: We Moved Our Cheese
We have quite a few supermarkets near us, and some are quite empty, whether due to "supply chain" issues, or high prices, or lousy service, I'm not sure. But here's one example.
My wife ordered, at a place called "Stop and Shop," a half-pound of American cheese, sliced thinly. The person behind the counter never showed it to her and when she got home and opened the package the cheese was sliced in thick slabs. That's because the clerk was lazy and didn't want to make too many swipes with the cutter. My wife said, "That's it, I'm going to Market Basket in the future." That's a difference of thousands of dollars in sales annually right there, and if you multiply that by a thousand unhappy customers because of poor service, well, pretty soon you're talking serious money. (When the unions want to strike for higher salaries, maybe they should examine the performance of their members.)
Don't let anyone tell you that front-line people don't matter. They matter far more, daily, than the inhabitants of the executive suite.