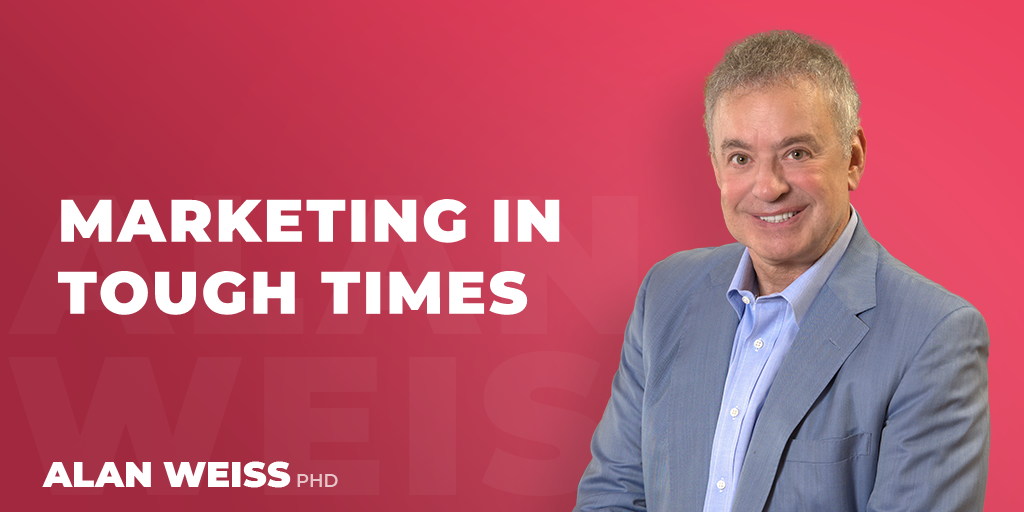 Marketing in Tough Times
The question today isn't so much about "selling" as about "marketing" for the future. While I'm not suggesting you cease trying to provide your value to clients and prospects at the moment, it is going to be tougher than ever with businesses closed. Marketing's definition is about "promoting products and services." But I like to think of it as "creating need."
All buyers generally know what they "want" and often dictate it to the consultant, making that person a vendor and not a partner. But few buyers know what the really need, and the difference between what they think they want and what they truly need is the "value distance." The greater that distance, the more your value and the more your fee. I never knew I needed an automatic garage door opener, or a phone in my car (hard wired), or membership in an air club, or a service to speed me through arrival airports in global cities. Once I was presented with the options and used them, they became necessities.
My advice is to build your marketing around the post-crisis times, and there will be post-crisis times. How can organizations of all sorts "hit the ground running," reacquire talent, reacquire customers, obtain necessary financing, use technology appropriately and effectively? NOW is the time to prepare. This is the message for clients and prospects. And they have more time to listen than ever before, and we have the technology to deliver our services, expertise, and advice remotely. We should act like experts and advisors, not vendors.
Now is the time to market aggressively, not merely because you need income, but primarily because people out there need your help.
© Alan Weiss 2020