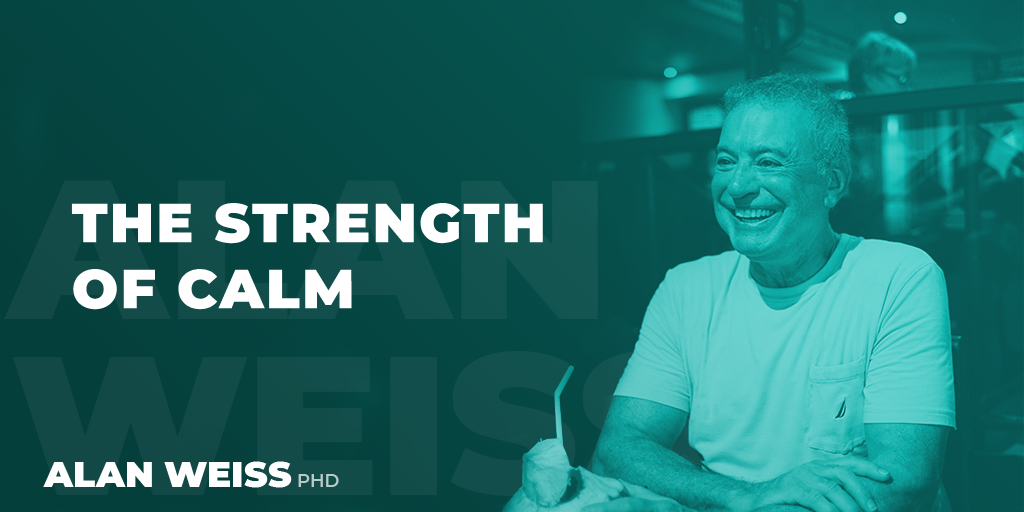 The Strength of Calm
This is no time for conspiracy theories (conspiracists are always paranoid), or for partisan politics (blaming anyone in office is simply unproductive, you can vote in November in the US), or for blaming big business (which is trying to re-gear to produce more of what's now needed and find vaccines). It is a time not to assume worst case is the case, or that worst case is even accurate, since everybody is citing a cousin who works in city hall, or someone who knows someone in Italy, or the family dermatologist.
It IS a time to remain calm, positive, and to help others, whether by calling them, writing them, visiting the local closed restaurant to order take-out and support them, donating to arts groups which had to cancel fundraisers, and so forth.
We can be consumed by fear or we can be positive in our basic values. That choice is ours, not the media's. The strongest survive, and by "strongest" I mean those who are calm, fearless, and optimistic. That's a personal choice.