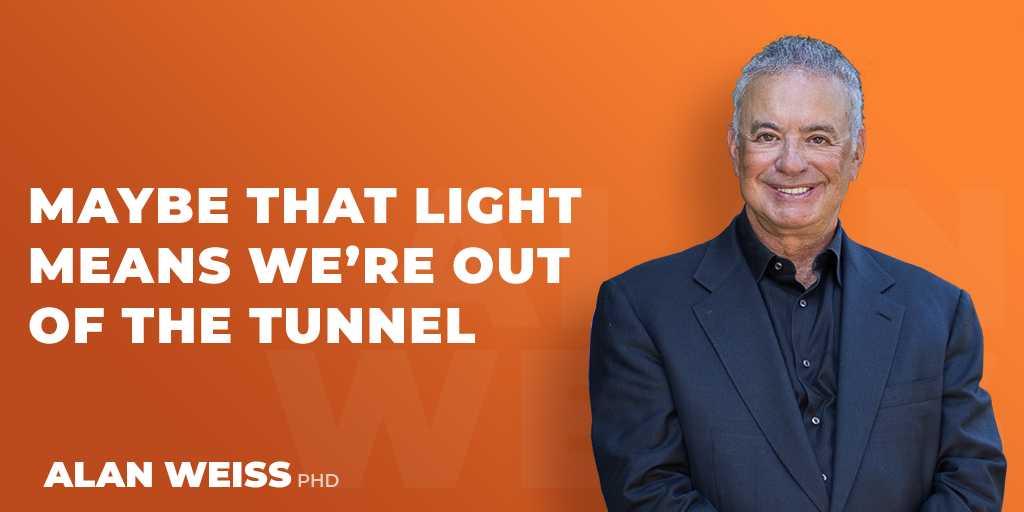 Maybe that Light Means We're OUT of the Tunnel
Every morning I receive email with about a dozen categories from the New York Times (national, international, arts, sports, opinion, etc.) and perhaps three story headlines in each with the opening paragraphs. Of the 30+ articles, there are usually at least 20 "buts" included. "New peace talks in the Middle East, but tough issues remain." "She wins her tenth in a row but could it be her last?" "Weather clearing in the region, but not for long." There's always a sensationalist downside and the sky is always in the process of falling. Chicken Little might as well have an op ed column.
The consequence of all this is that we're down when things are tough BUT not sufficiently "up" when things are good, because we're always looking over our shoulder, always awaiting the latest horror to descend.
If you want to succeed, you need to be optimistic, to relish the good times, to rejoice in the victories. And you need to hang out with people and read and listen to sources that know how to keep a proper perspective and to celebrate life.
The Times was once, supposedly, "the newspaper of record." But today, it's just a broken record.