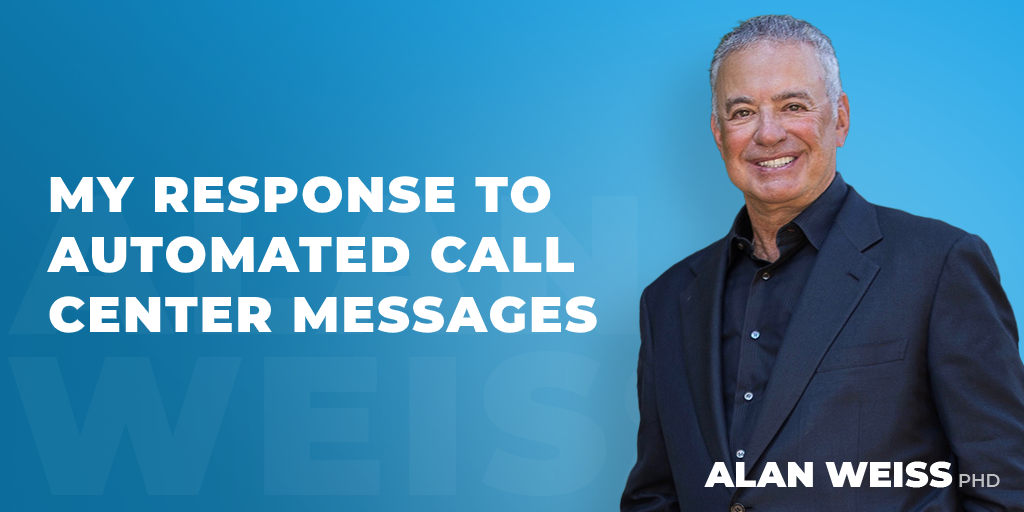 My Response to Automated Call Center Messages
"Due to unusual volume, our response time may be slower than normal." How can you be slower than a glacier?
"This call may be recorded for quality purposes." When, exactly, does the quality improvement begin?
"Your call is important to us, a representative will be with you shortly." If it's important, why aren't you staffed correctly?
"For faster service, go to our web site." Sure, for a totally confusing experience designed by and for technical geeks.
"Press 1 for sales, 2 for service, 3 for your account information, 4 to repeat this menu." This isn't a menu, it's directions to jump off a cliff. What's the number for accountability?
"Presione 4 para escuchar esto en español." Que pasa?