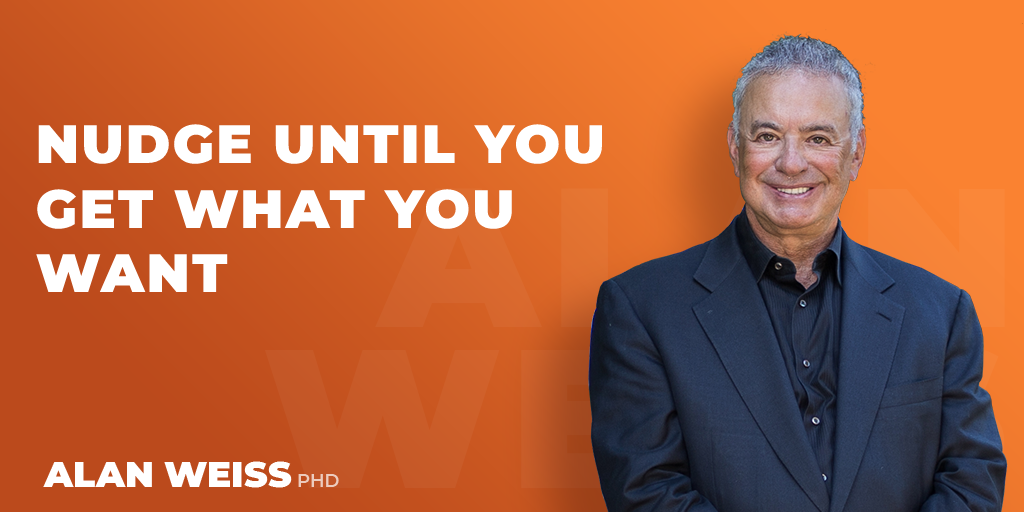 Nudge Until You Get What You Want
Sometimes, at about 5 in the morning, I feel my hand being lifted or my head sniffed. It's Bentley, who's decided that, at that moment, he needs to be petted. After a minute or two, sated, he goes back to sleep and so do I. If I refuse to pet him, he simply keeps at it and I know he will, so I don't resist any more.
He doesn't take "no" for an answer and he doesn't give up.
I'm thinking he'd be better at getting referrals than many of my clients.