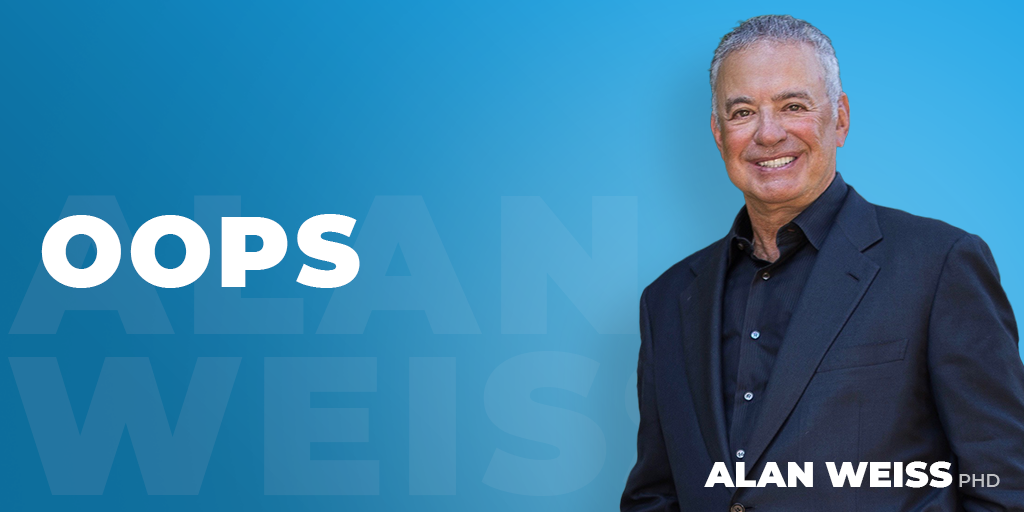 Oops
Jack Welch, Steve Jobs, Ulysses Grant, Meryl Streep, Picasso, Willie Mays, Frank Sinatra, Steven Sondheim, Oprah Winfrey, John Adams: If we think about our candidates for mastery in any number of diverse fields, they all share one thing in common:
They all made a lot of mistakes as they rose to the stop and stayed at the top.
Success trumps perfection. The more time you worry about making a mistake the less time you have to succeed.