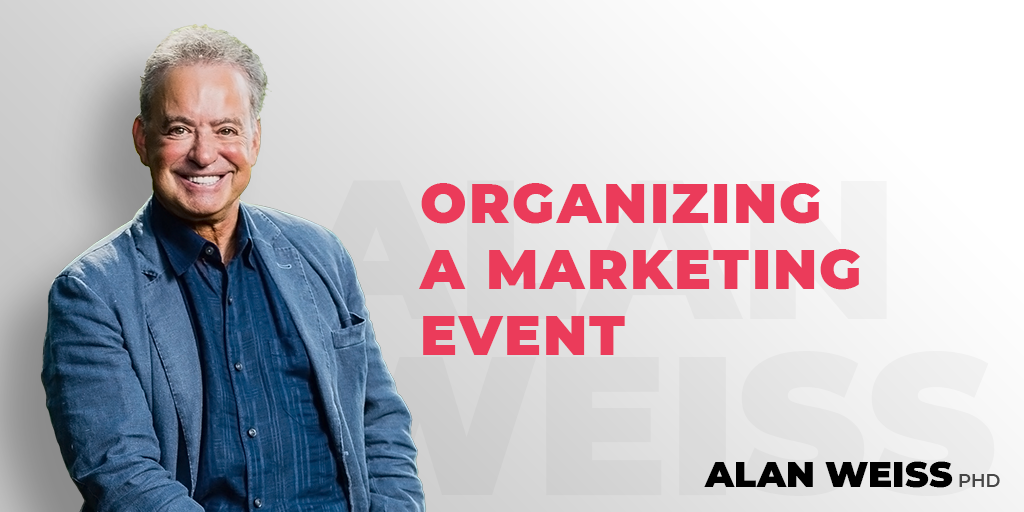 Organizing A Marketing Event
If you want to hold an event to attract prospects and mix them with clients, you'll need ideally:
A strong brand
A topic of perceived high value
An outstanding venue
Confirmed participants who are well known to prospects
A significant list of ideal attendees
You may want to consider partnering with an organization that can provide whatever you can't. Try to get the commitment of someone well known and respected as an example of who will be attending. Don't invite or accept non-buyers or delegates.