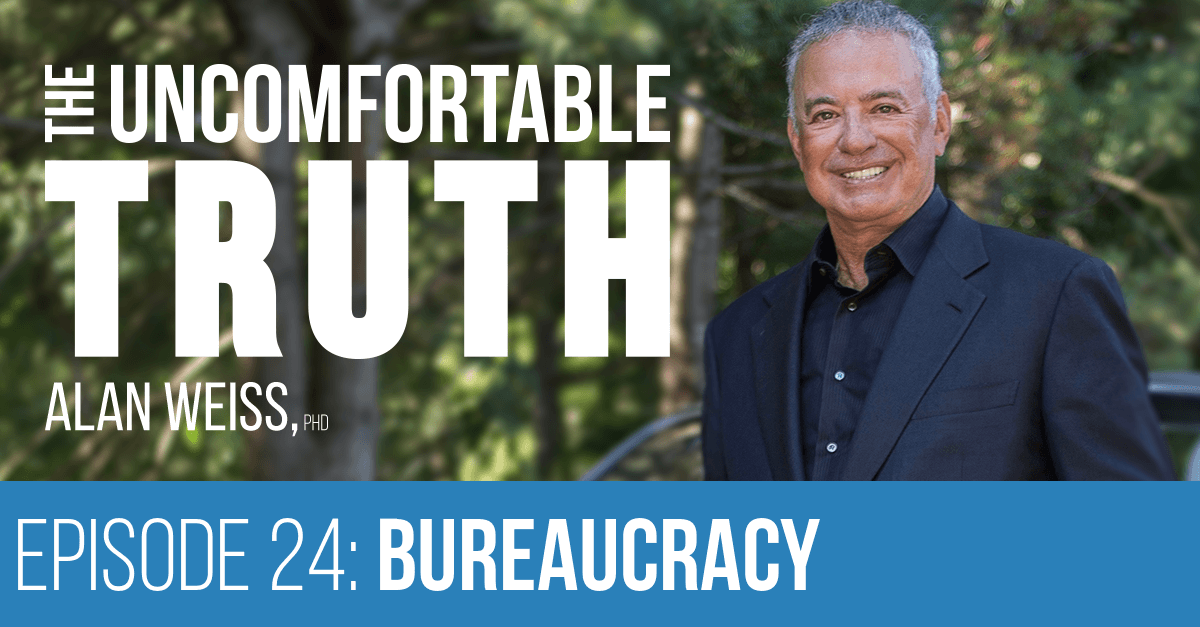 Episode 24: Bureaucracy
Learn why too many people focus on the task and not the result, hear about some scary examples, and understand how you can avoid it yourself.
---
In this edition of The Uncomfortable Truth, I share some of my favorite examples of (ridiculous) bureaucracy at its worst. You need to think about your own business as you listen through these examples and ensure you're not treating your own clients like numbers rather than people.