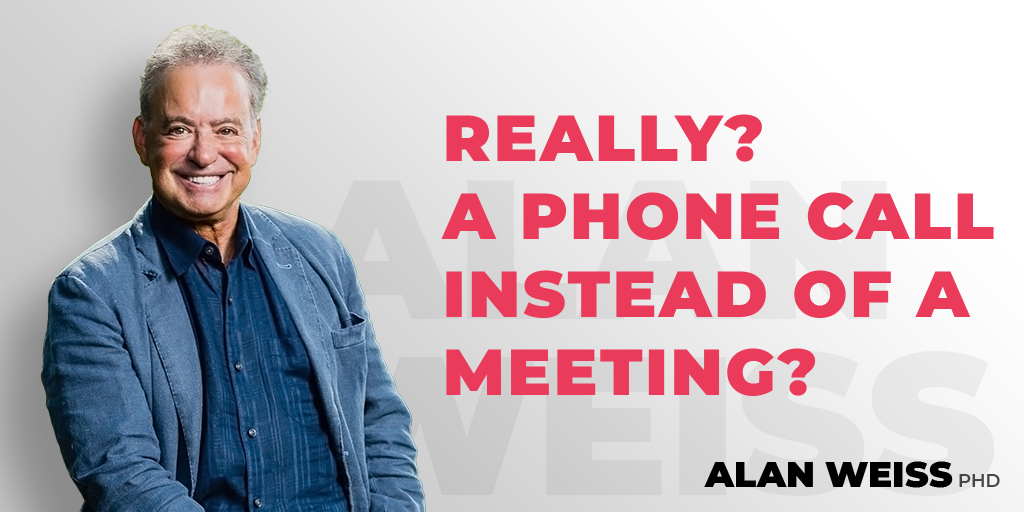 Really? A Phone Call Instead of A Meeting?
Do you notice we're all talking about "remote" business as if it's something new, engendered by pandemic restrictions? I've been coaching, advising, and hosting my Forums for decades, all remotely. When there were "teleconferences" they were remote! It's like someone picking up an apple and saying, "Wow, this is edible!"
Onward. There's not that much new under the sun. It's what we do with it,.