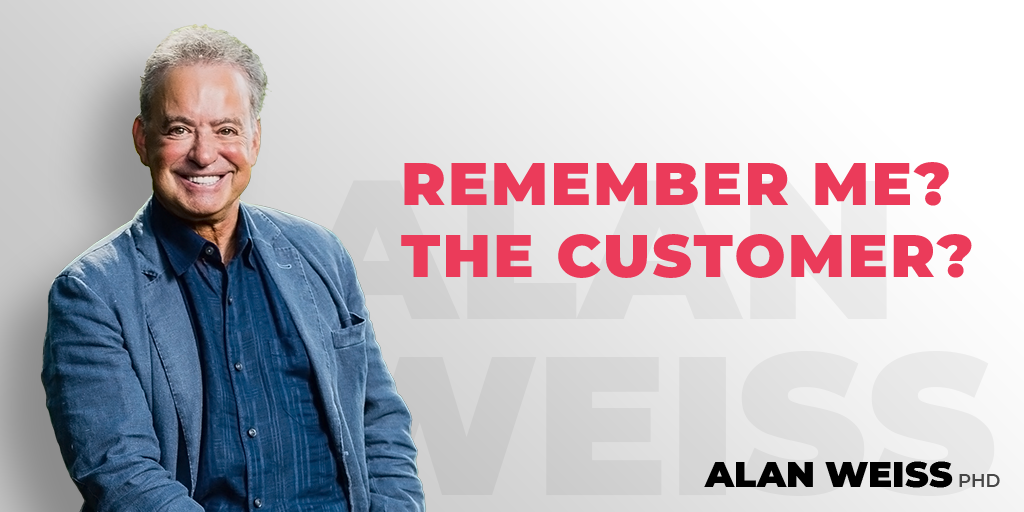 Remember Me? The Customer?
I invite a contractor to come over and consider some work I need done on my property. You can tell in an instant that I can be a long-term and high-referral customer. He sends me a reasonable proposal three days later. I call, talk to his assistant, and leave my cell phone number. He doesn't return my call for a week, and then does so on my business line, which is always forwarded. What am I supposed to believe about the quality of his work, responsiveness, and accountability? And his proposal calls for 80% payment before he does a thing!
No matter how much business you have, it's all about speed and responsiveness. Those are free, no capital investment required.
First impressions are often the only impressions.