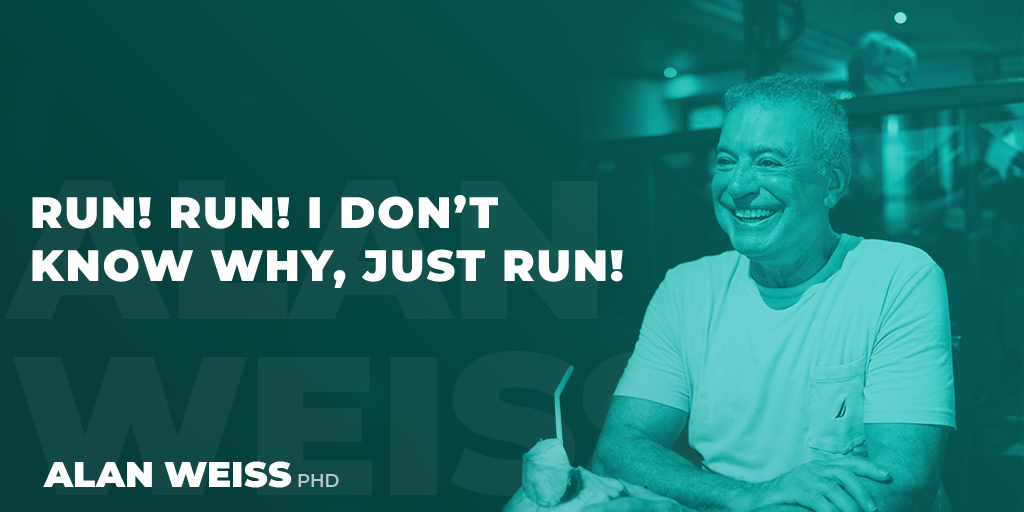 Run! Run! I Don't Know Why, Just Run!
There's a several day delay in gasoline deliveries due to the ransomeware attack, so people are lining up at the pumps. I guess while they're there, they can stop in the mini-mart and stock up on toilet tissue.
There's a temporary rise in prices in some sectors, but the Fed indicates it's temporary, expected, and they'll keep interest rates cheap, but the market plummets.
A chlorine factory burned down, apparently, so pool owners are trying to stockpile chlorine in anticipation of opening their pools in the northeast. (You can buy chlorine in a chain like Leslie's without any problem.)
This isn't capitalism, it's knee-jerk-ism. The media fans these flames. Every wind increase means the house is coming down, every rain storm presages a flood, every problem becomes a disaster. Hoarding, of course, makes things worse, not better, and is the ultimate selfish act. But people get scared and keep running, grabbing, saving.
The trouble is, they're running from reason.