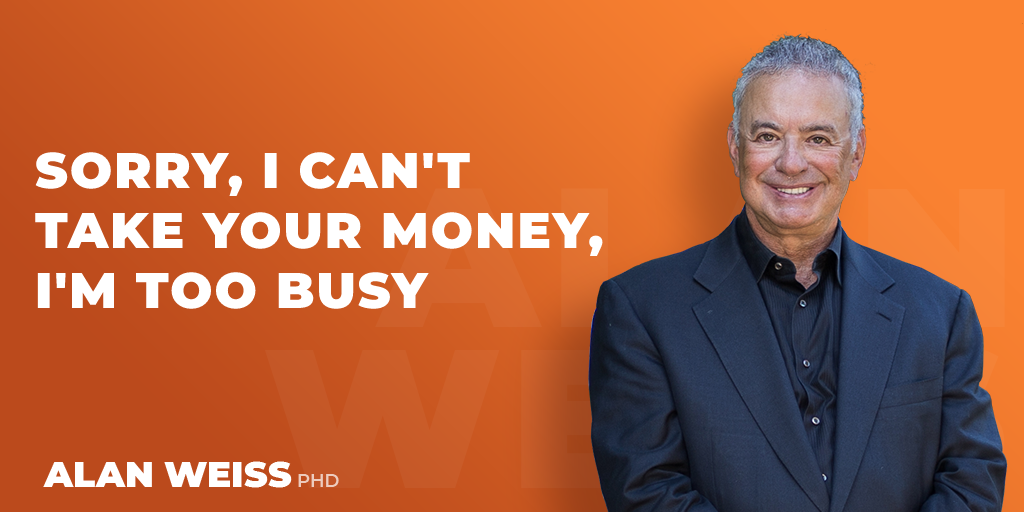 Sorry, I Can't Take Your Money, I'm Too Busy
I've noticed quite a few contractors—landscape, masonry, windows, heating and air, etc.—who have had a great year as people attend to their environment, since they're spending so much time in it. Yet instead of hiring help, or changing schedules, these business owners are turning away business. These are the same people who are going to complain when they have no current business.
Never turn down good business. These are the clients and customers who will pay on time, call you continually for help, and provide referrals. Schedule low-labor activities to "work them in," stagger your work, or, better still, work with them as an advisor, not as a project manager, or trainer, or facilitator. Use your expertise in the most time-efficient, low-labor, yet effective manner possible.
That landscaper has to mow your grass or prune the trees, he can't "advise" you about doing it. But you don't have to meet with the client's team if you can advise the client on how best to do it herself.