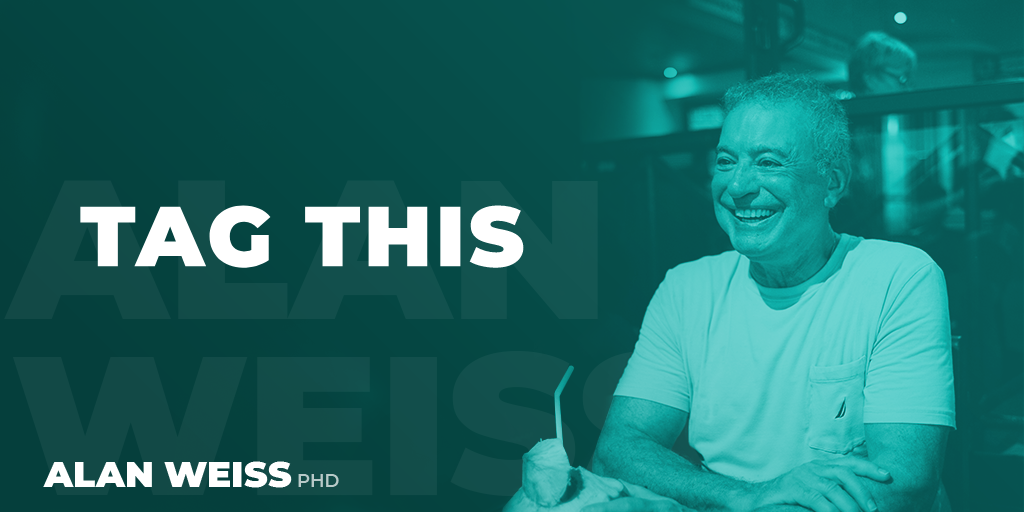 Tag This
I've been seeing more and more notices on Linkedin about people commenting on a post I'm mentioned in, but when I check it out I find my name either being used alone with a hashtag with no connection to the content, or used in a large group of names with no connection (I was in one such group with Oprah Winfrey).
I'm told the technique is used by people to attract followers by using people's names at random who have far more followers than they have. I guess it's what used to be called "bait and switch."
I call it pretty pathetic. If your own intellectual capital and ideas aren't strong enough to create word-of-mouth attraction, then work on that, not on an arbitrary list of names to include with your posts.