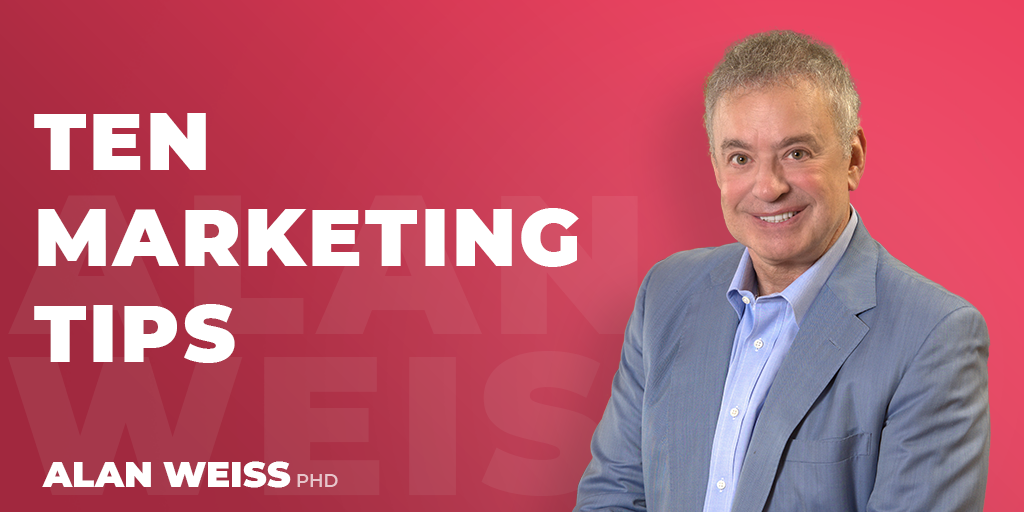 Ten Marketing Tips
1, Start a new newsletter, e.g, "Eileen's Innovation," and offer it to "a select number of people" for free. Charge non-buyers who want to subscribe.
2 Begin a Q&A feature on Linkedin where you answer daily "questions selected from your clients over the past month."
3. Create a series of four, 50-page, ebooks, including visuals, on the major four aspects of your IP.
4. Host a charity event in your home or in a rented space.
5. Offer a pro bono speech to the largest local charity.
6. Blog three times a week on three different themes. (Use these eventually for more ebooks.)
7. Change your signature file to include a visual and an offer.
8. Change your website so it's consistent with where you're going, not where you've been.
9. Stop looking at self-development as an expense.
10. Ask for a total of three referrals a week.