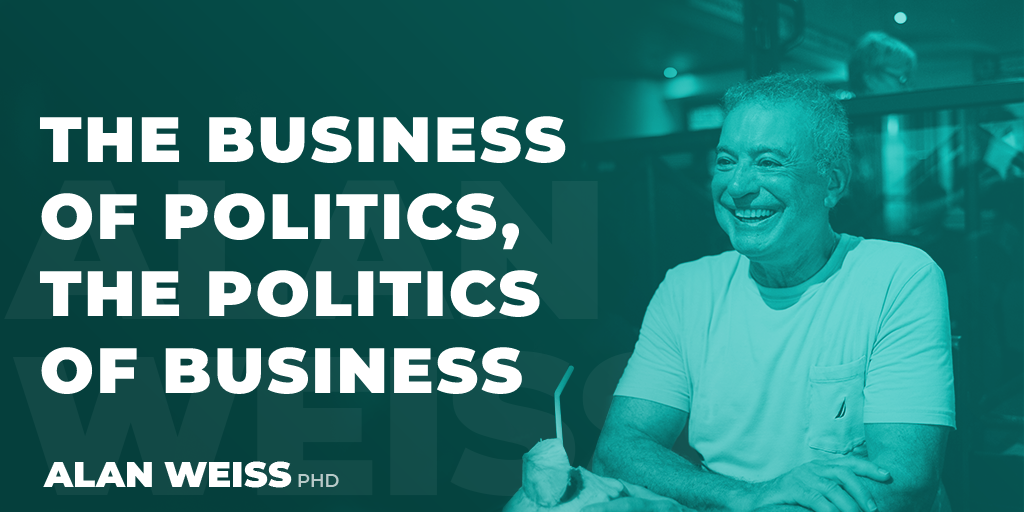 The Business of Politics, the Politics of Business
In organizational work, I had no respect for people who simply belittled others and tried to knock down any new idea or attempt at innovation. (Unfortunately, these people were often in leadership positions.)
Today, politically, we see the same phenomenon. I know what candidates are against, and why they think their opponents are despicable, but I don't know what they are for and what they'll create to improve society.
If you want to make a difference in the world, professionally and personally, improve it. Don't tell me why someone else is dangerous. Tell me what value you provide.
Sounds obvious, doesn't it?
Apparently, it's not.