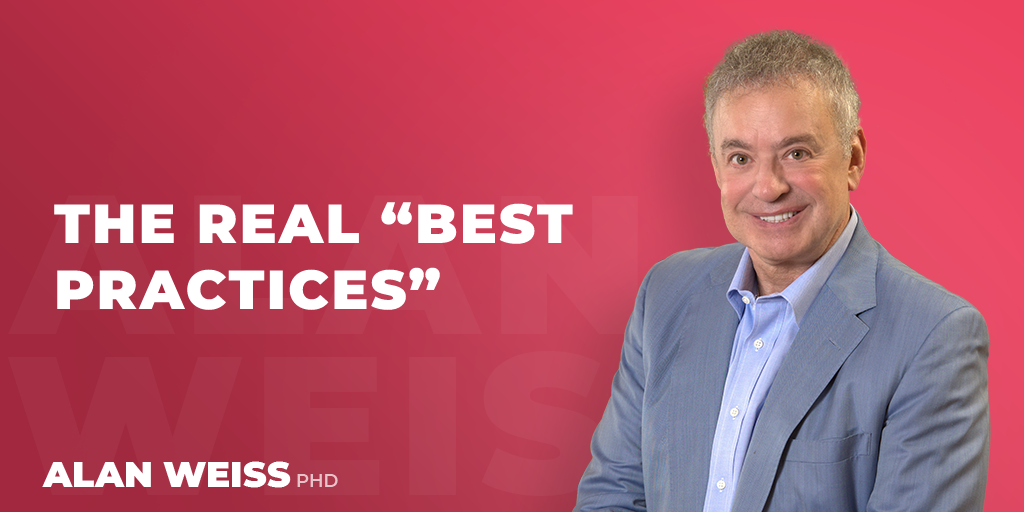 The Real "Best Practices"
"Best practices" are going to be more focused on industries, professions, and markets than ever before. In any case, the most effective "best practices" are usually internal, not external. Organizations look to others without bothering to examine whether they've disseminated the habits and practices of their own best performers to everyone in their own companies. That requires zero capital expense or any expense.
It just requires excellent leadership (and, perhaps, an excellent coach).