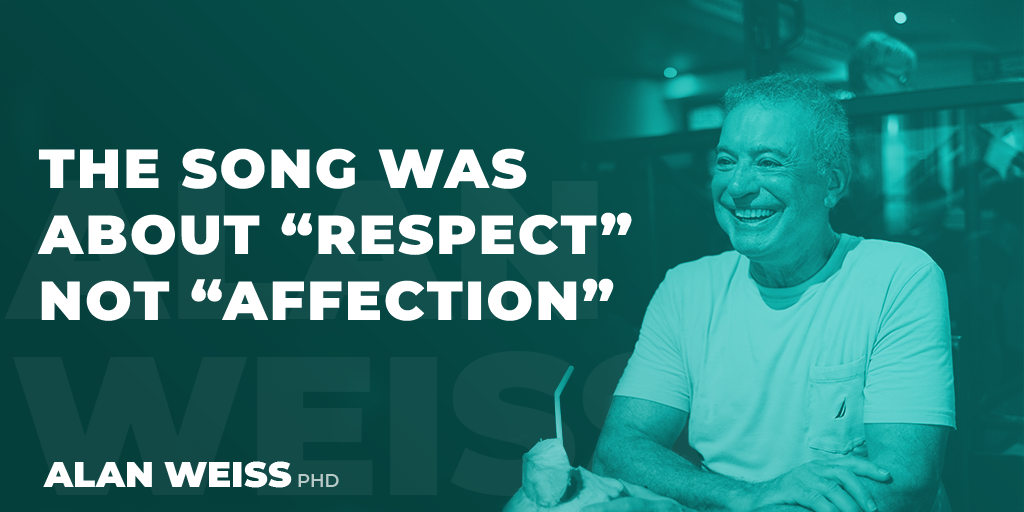 The Song Was About "RESPECT" Not "AFFECTION"
Occasionally, someone will write me with a helping attitude and tell me that it's a shame that more people don't watch my videos or respond on my blog or subscribe to my newsletters or hear my podcasts, and so forth. I thank them for their concern and then shock them by saying the numbers are of no interest to me. I write and record for myself. Others may find my thoughts important or thought-provoking, and pay some attention. But this isn't a popularity contest, and I don't pay my mortgage with numbers of subscribers, "likes," or followers.
I'm not trying to convert, I'm simply trying to provide value to people who are open to consider new and different ideas. You can take it or leave it or ignore it, all fine with me.
The most pathetic people I see on social media are those who "beg" that you respond to their post to "prove" that you're actually reading their random utterances. They really ought to go to the animal shelter and rescue a dog.
Maybe two.