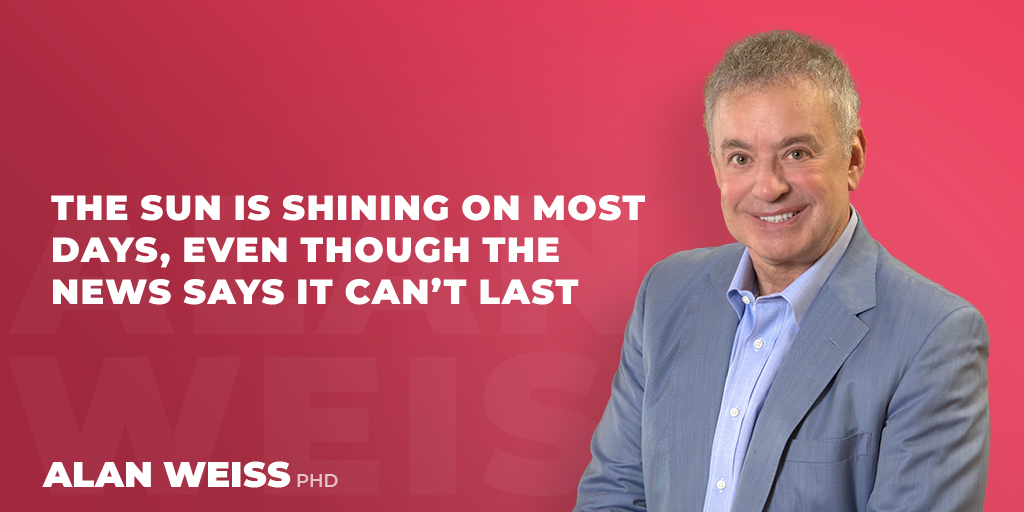 The Sun Is Shining on Most Days, Even Though the News Says It Can't Last
I used to faithfully listen to the radio news every morning, a network anchor in the evening at 6 and 11, and spend two hours with the Sunday New York Times.
This is a year's anniversary of no radio or TV broadcast news and 45 minutes with the Times on Sunday.
I can't think of one, single disadvantage and I've saved a lot of time and frustration. The sky isn't falling, New England hasn't had a blizzard leaving six feet of snow, the vaccines are working, excess deaths were caused by idiotic and selfish political decisions.
I've predicted a March/April/May business Renaissance, and it's coming.
Wear a mask, keep your distance, get vaccinated. Is that really so difficult to accept?