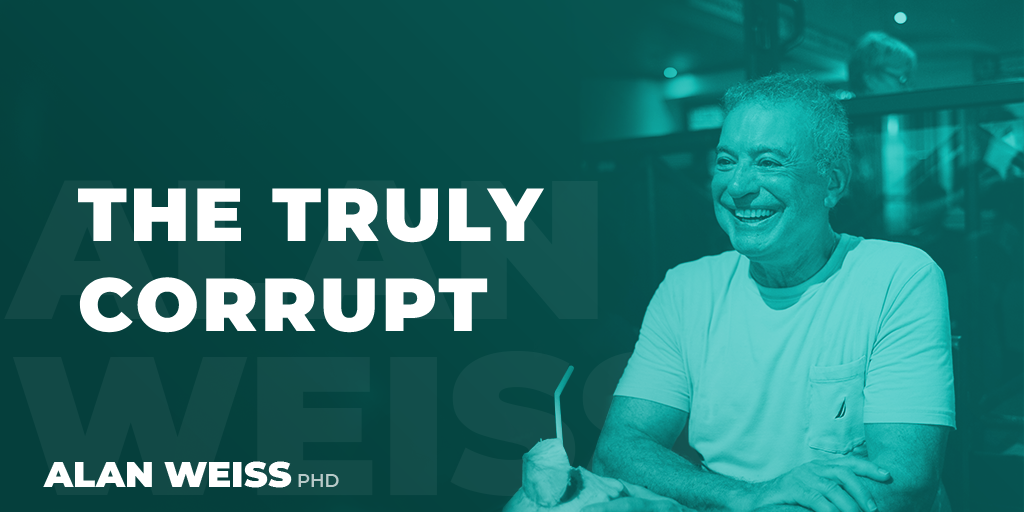 The Truly Corrupt
Remember Rodney King? His brutal police beating sparked the LA riots that required military units to restore peace. He was awarded nearly 4 million dollars in compensation and became an activist and writer. He died in 2012, found at the bottom of his pool with cocaine, alcohol, and PCP in his system. His famous line in the aftermath of his beating and during the trials was, "Why can't we all just get along?"
Why, indeed? Today we face a kind of "moral narcissism" where no one can merely disagree. If you don't agree with me, then you are a moral inferior, intellectually deprived, an enemy, a "deplorable." It's not enough for one person to win, the other person must also lose. We can't get along because we are so morally certain that compromise becomes unthinkable.
Lord Acton observed that "There is no one as corrupt as the morally certain."
So why can't we all just get along?