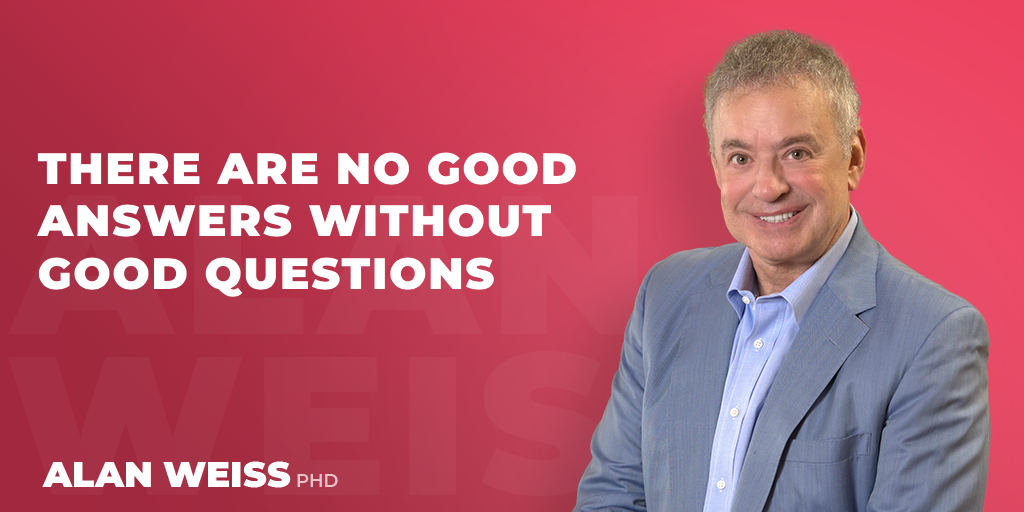 There Are No Good Answers Without Good Questions
I send out six simple (I think) preparatory questions for my elite coaching program. Some people tell me they were "hard" to answer.
Yet, these are questions we should be asking ourselves regularly! (Sample: What the biggest obstacle to your being even more successful right now?)
This is why I'm paid the big bucks!