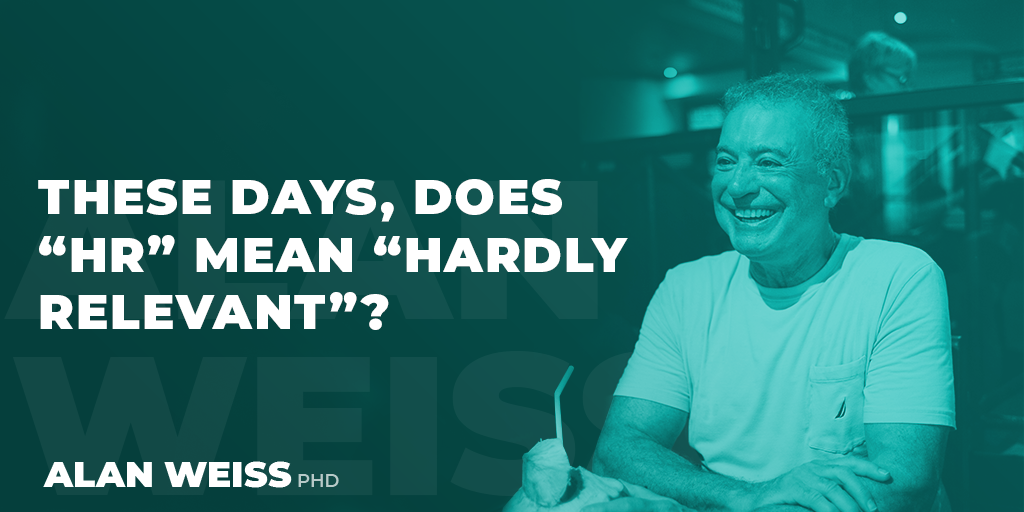 These Days, Does "HR" Mean "Hardly Relevant"?
I am weary of hearing about "human resource strategies." That's like your body having an "appendix strategy."
Listen, everyone, we're going to turn the brain off and close our eyes and ears because the appendix is now going to lead us.
If you remove the brain, you die. If you remove the appendix, well, a lot of people have and gone on with their lives.
(Seriously, transactional work is easily outsourced, and transformational work needs to be done by expert outsiders in whom executives have trust and confidence. How many purely HR executives—not people rotating through—became CEOs of Fortune 500 companies in the last ten years?)