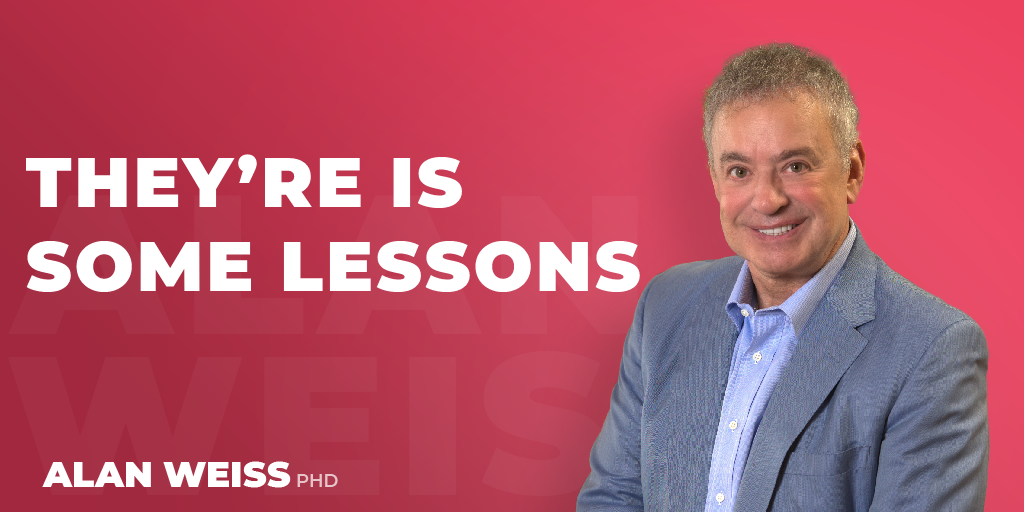 They're Is Some Lessons
Grammar, spelling, style, and punctuation are all important. When you read a promotional piece with errors don't you begin to wonder about the quality of the offering itself? If someone can't take the time to have material proofed—or doesn't recognize the errors in reviewing it—how meticulous can that person be about the work itself?
Of course, the reader might be equally unaware (ignorant) about the errors and not realize they're present. Then I would ask if we want that  person as a client!