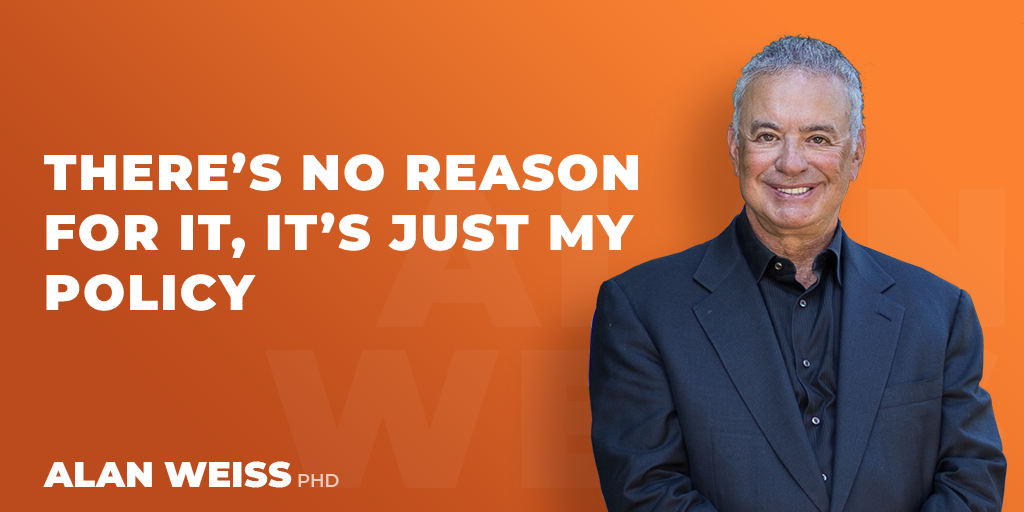 There's No Reason for It, It's Just My Policy
If you think consulting is rocket science, allow me to disabuse you of that notion.
A couple of weeks ago, in talking to a client on other matters, I learned that his top sales commission for his people was 15%. That meant that if you produced a million in business, you received $150,000 over the course of its delivery. That's not a high incentive approach in my opinion. But then I found out he capped it at a million, and if you sold, say, a second million, you received nothing further!!
I asked what the motivation would be for any of his people to sell more than a million, which would otherwise profit him tremendously. He wasn't concerned.
A fourth-grader could figure out the problem here, and so can my German Shepherd. A scarcity mentality will always outweigh reason. You have to attack the mindset, not the system.