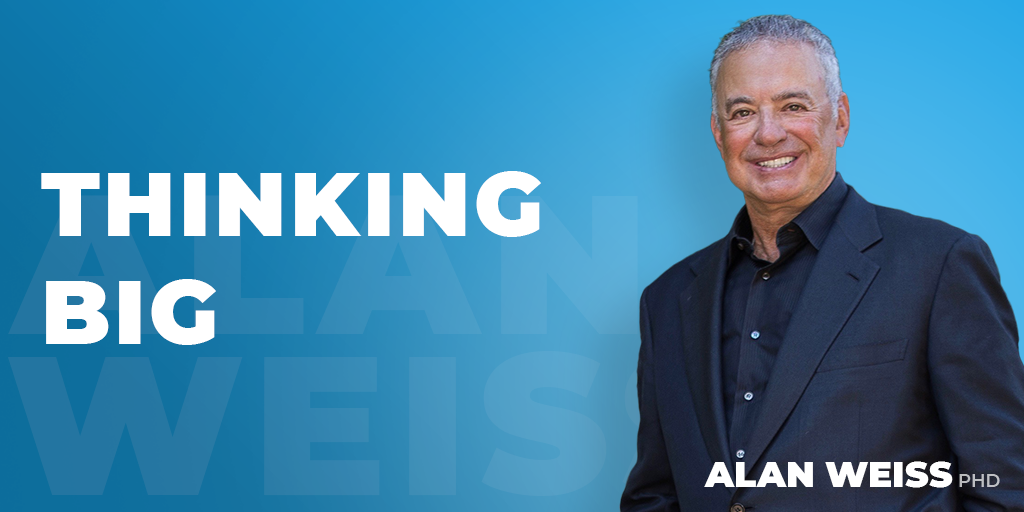 Thinking Big
If you want to "think big," think about the end result first.
"I want the Acme Company to become a client. What's the fastest way?"
It's not by contacting human resources or sending a letter or making a cold call. It's by meeting the Acme CEO.
"How do I meet the Acme CEO?"
By finding someone who knows him or her and gaining an introduction.
That's how you think big and skip all the small (and usually frustrating) steps in between.