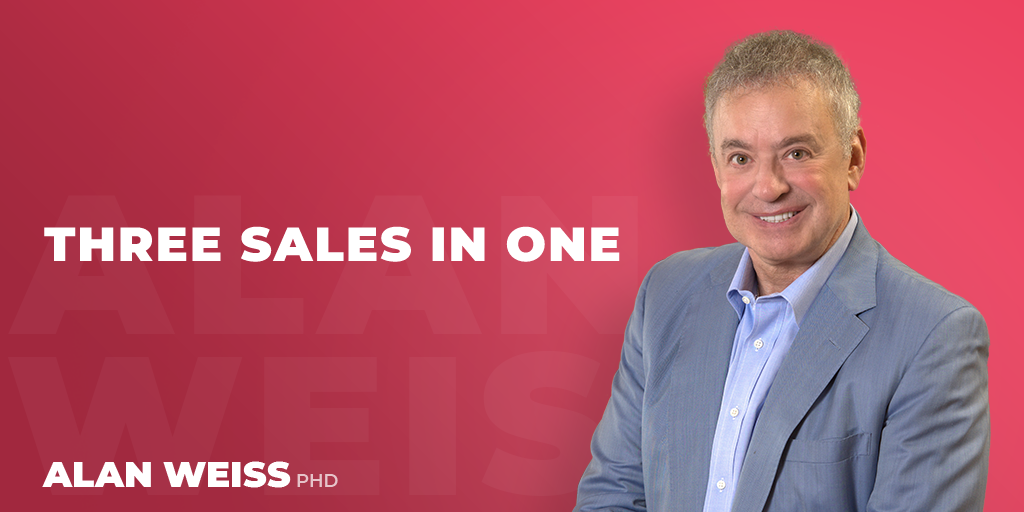 Three Sales in One
If you want to expand your your business and improve your revenues without much work at all, just remember that any new sale has three components:
The immediate project or advisory relationship.
Expanded business.
Referral business.
Many consultants leave two of these "on the table." If you focus on all three, you'll likely exponentially improve your growth. The second two do not rely on the first being completed, but rather merely being launched successfully.