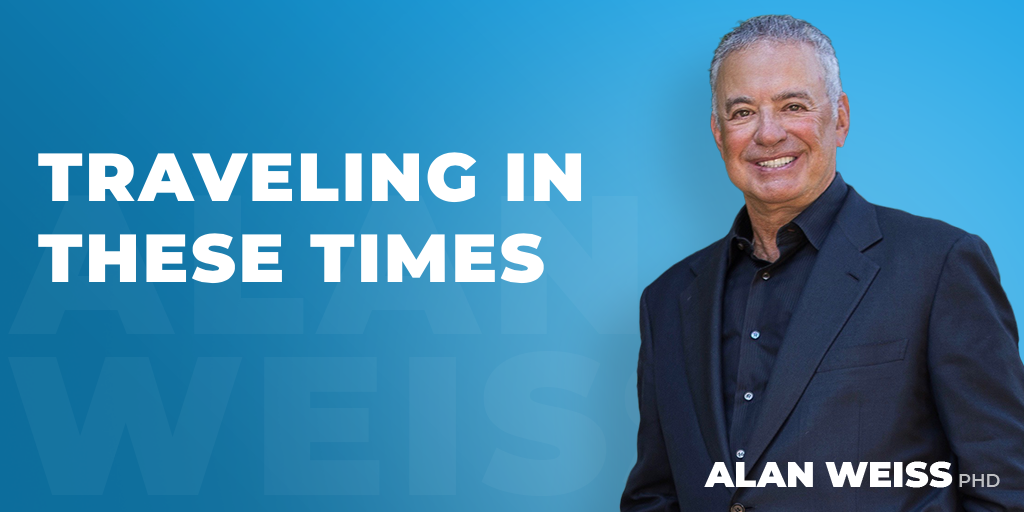 Traveling in these Times
Over 3,000 flights were cancelled yesterday. The LAX-BOS flights on Jet Blue just before and after ours were cancelled, but ours was fine. I noticed several Jet Blue flight attendants in uniform dead-heading back.
On the way out, my wife's TV didn't work, so they gave us a $100 credit. On the way back, her seat wouldn't move, so another credit. However, during the flight, the seat began to move by itself, and she needed help to get out (we were each in the single-seat pods in first class). It took the cabin crew almost an hour to fix it. I offered to sit in a jump seat—the plane was filled, of course—but the flight attendant told me it had to be fixed before landing. "Sure," I said, "unless we run out of gas while you're trying to fix it."
They fixed the seat, and then a doctor or nurse was called for after I saw hurried consultations in the galley. One for the first class flight attendants had fainted while in the rear of the plane. There was a doctor aboard, and she was stabilized. But I watched my monitor, which records speed and altitude, to tell if we were being diverted. One of the dead-heading flight attendants offered to fill-in, and the service remained excellent. We went to Boston, and we all sat still while paramedics evacuated the ill woman. (These guys were out of a TV series, and I thought my wife would claim she couldn't get up again.)
Finally, the wheelchair we requested was available at the airport door (my wife is awaiting hip surgery). We had FedExed our luggage home, which meant we could go right to our limo—through passages designed by the Marquis de Sade: long halls, two elevators, extended walkways over the airport grounds—utterly ridiculous and typical for bureaucrats. After nearly 15 minutes we arrived at the car, the driver took our bags and I offered a large tip to the attendant.
"No," she said, "this is my job, I can't take that."
"Do you know anyone who could use it?" I asked.
"Of course," she said.
"Well, then give it to them as a gesture of kindness."
She offered a little bow, with her hand to her chest. I did the same, reflexively.
Somehow, life always invigorates me, and I'm glad to be living it.