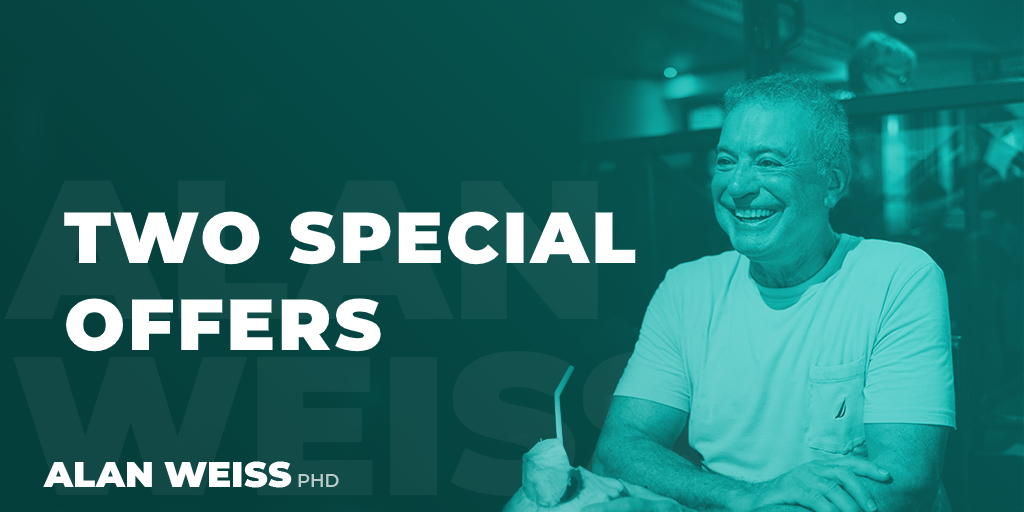 Two Special Offers
Join me for three mornings for the first remote Million Dollar Consulting® College: https://alanweiss.com/growth-experiences/2020-million-dollar-consulting-college/ I've reduced the fee by 50% to launch this first-ever virtual college in the 14 years I've been delivering it. There will be a small group engaged in role plays, case studies, interaction with me throughout, and we'll cover everything from marketing to implementation, self-esteem to life balance. I can take three more people. Oct. 27-29.
Also, I'm hosting a free livestream on Emergence to help people dramatically grow their businesses and "relaunch" (and, if necessary, "reinvent") themselves to gain success and prosperiy under any conditions. Join me at 11 Eastern time on Sept. 29:
Emergence: 9/29/2020  11AM Eastern US time
https://livestream.com/accounts/21314230/events/9293626
A recording will be available at the same address after the session.
No password needed