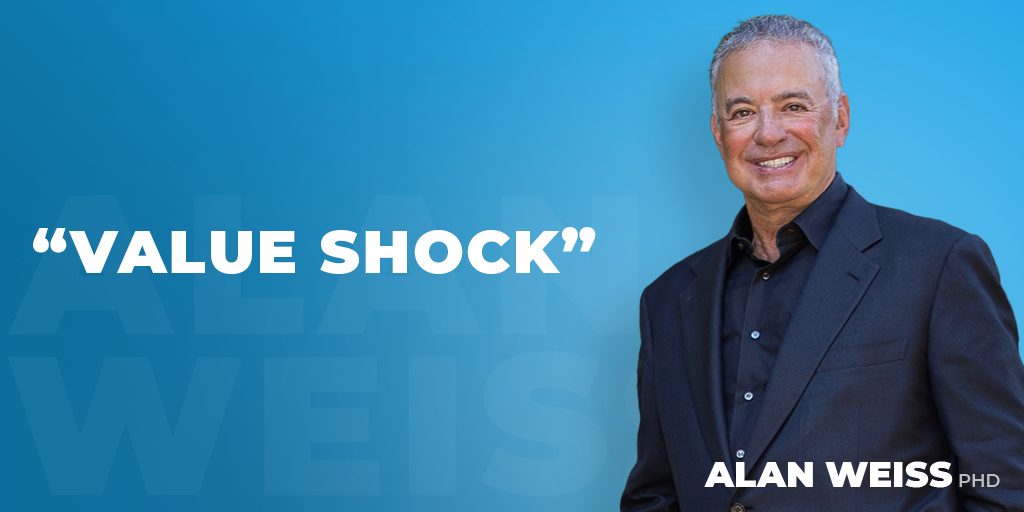 "Value Shock"
I'm so tired of people telling me that their prospect rejected their proposal because of "sticker shock." All that means is that you didn't provide enough demonstrable, dramatic value—and consequent ROI—to impress your prospects. Hence, they solely looked at cost and regarded you as a commodity, comparing you to others "who charge much less."
When people need surgery, or a court case won, or a great school for their kids, they purchase as much quality help as they can afford—and often will spend what they can't afford at the time—in return for a great outcome.
No one needs a drill. They buy drills because they need a hole.
Focus on what you create, not what you do. People won't pay much for a training program or even a coach. But they'll pay a lot for increased sales and less stress. At least that's why they pay me.