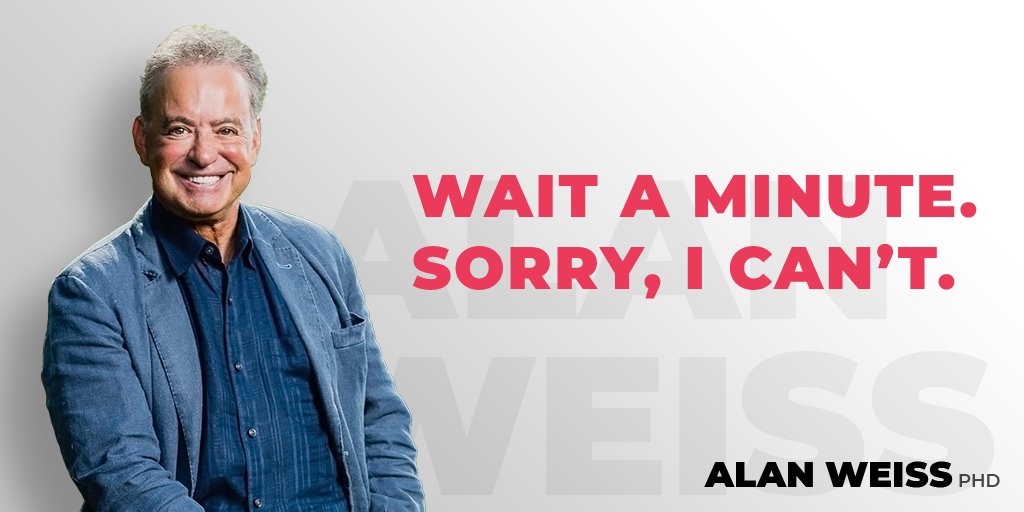 Wait A Minute. Sorry, I Can't.
I can always make another dollar, but I can't make another minute.
Some of you are paying way too much attention to your investments (which you can always replenish) and not enough attention to your time, which you cannot replace. I find people spending 90% of their professional time on 15% of their business. This is an occupation, not an avocation (and, preferably, it's a "calling"). Keep a two-week journal and record where you are and what you're doing. Pretend you're an attorney focusing on charging in six-minute increments (I am not making that up).
You'll be surprised at how much time you're wasting on irrelevancies. A 20-hour quality week is far more important than a 40-hour busy week.
Most of you are refugees from the corporate world, now working alone. And now you have a far worse boss.