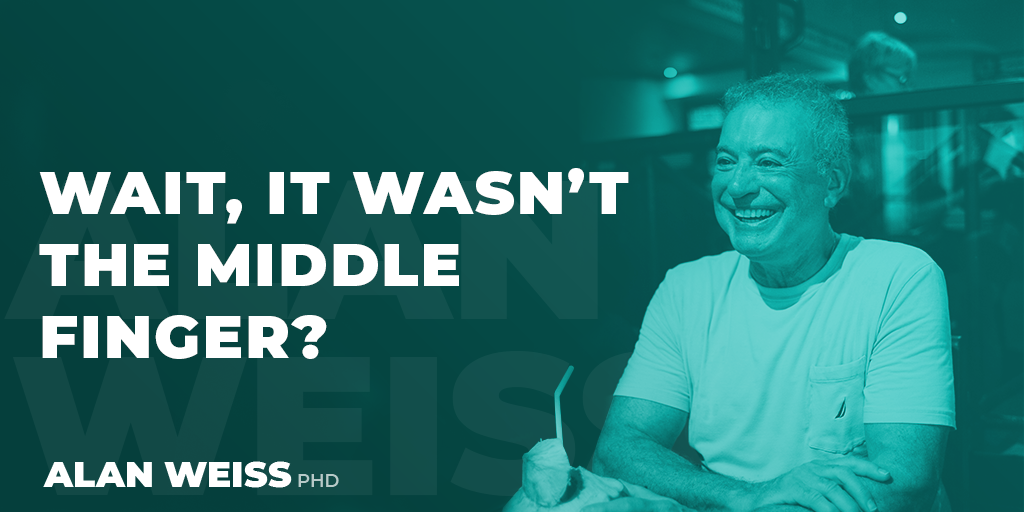 Wait, It Wasn't the Middle Finger?
In an op ed piece in the Providence Journal, a woman lobbied for the state legislature to pass a law making it illegal to use one's fingers to pretend to point a gun at someone. It seems she "inadvertently" cut off another driver and that driver pointed his fingers at her as if they were a gun. She then got out of her car at the next traffic light and confronted that driver.
We've come to a place where everyone's slightest grievance, delay, challenged opinion, unhappiness, and/or perceived offense has to be recognized and acknowledged by every other single human alive, and laws must be made to protect that person's perfect well-being.
What would then be the punishment for using one's fingers to display only the middle one in anger? Life in jail? The death penalty?
Welcome to the World of the Wowsers.