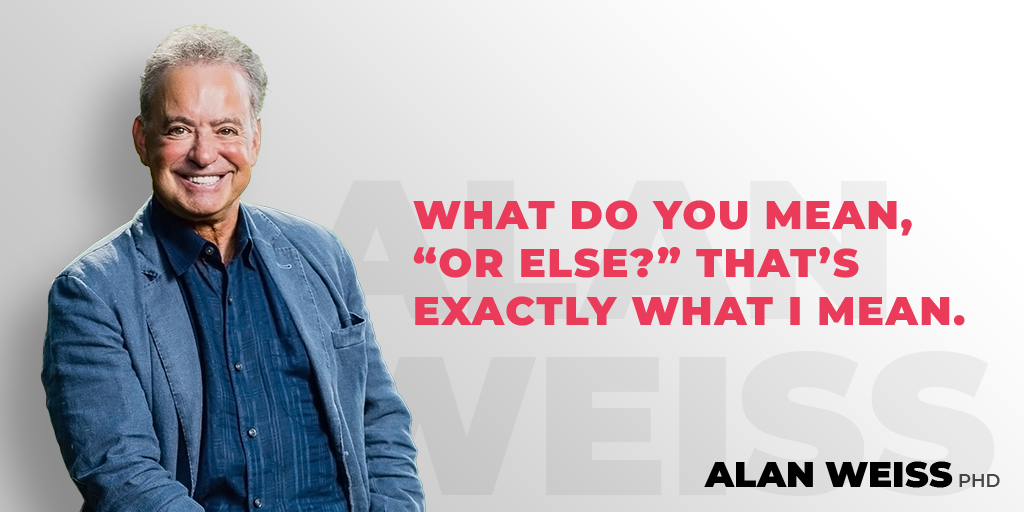 What Do You Mean, "Or Else?" That's Exactly What I Mean.
The current statistics, according to the Times, are that vaccinations are drastically increasing among health workers facing dismissal if not vaccinated by the deadline. Personally, I can't imagine having front-line health workers who are permitted not to be vaccinated absent a medical condition prohibiting it, in which case I'd move them off the front line.
But this is an example of consequences. Too many businesses scratch their corporate heads wondering why people don't change. It's generally because there is no adverse consequence for not changing. Reward and punishment are parts of the leadership repertoire.
Even then, you need backbone. "Religious exemptions" are nonsense, you can't find a major religion with a stand against vaccinations, and simply allowing people to claim it out of thin air removes all consequences for non-compliance. Something is either important to change or not. If not, then stop worrying.
A pandemic isn't something where you stop worrying. You create consequence to protect society.