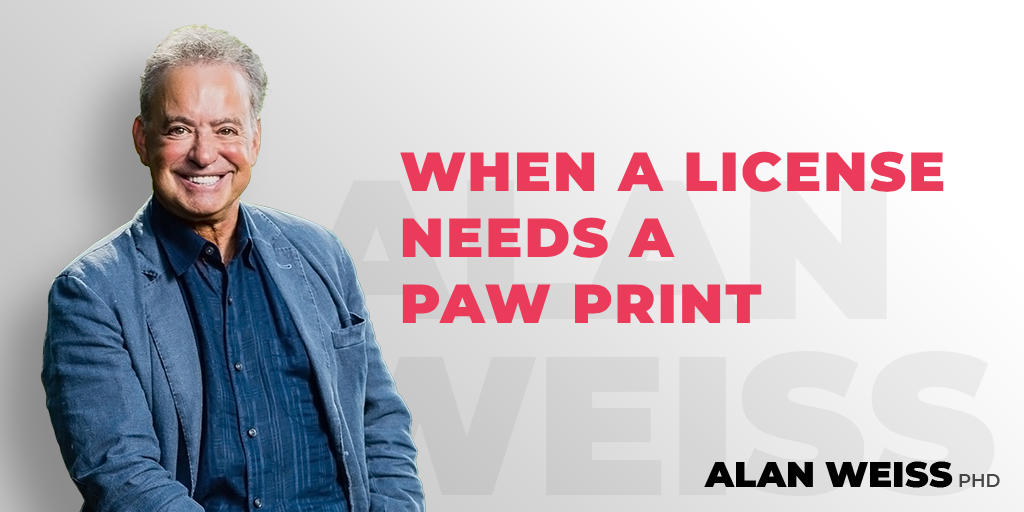 When A License Needs A Paw Print
There is a story in today's newspapers about a Shiloh Shepherd (German Shepherd/Malamute mix) who ran a mile down an interstate on the Vermont/New Hampshire border which attracted the state police. The dog kept running from them back to where it had come, but stopped frequently to make sure the police stayed with  it. Finally, it stopped at an off-the-road wreck where its owner and a passenger were helpless in hypothermic conditions. (The guardrail had been damaged when they went through it, but no motorists had noticed or bothered to do anything about it if they had.) They were saved (he had been drunk, apparently), and the dog was hailed as a hero.
Many authorities claim that dogs can't really perform these "Lassie- or Rin Tin Tin-like" acts deliberately. At best, they are unsure as to whether dogs have the reasoning to bring help when it's needed. I have no such doubts.
I do believe, however, that when these guys want to go someplace in the future, they should let the dog drive.