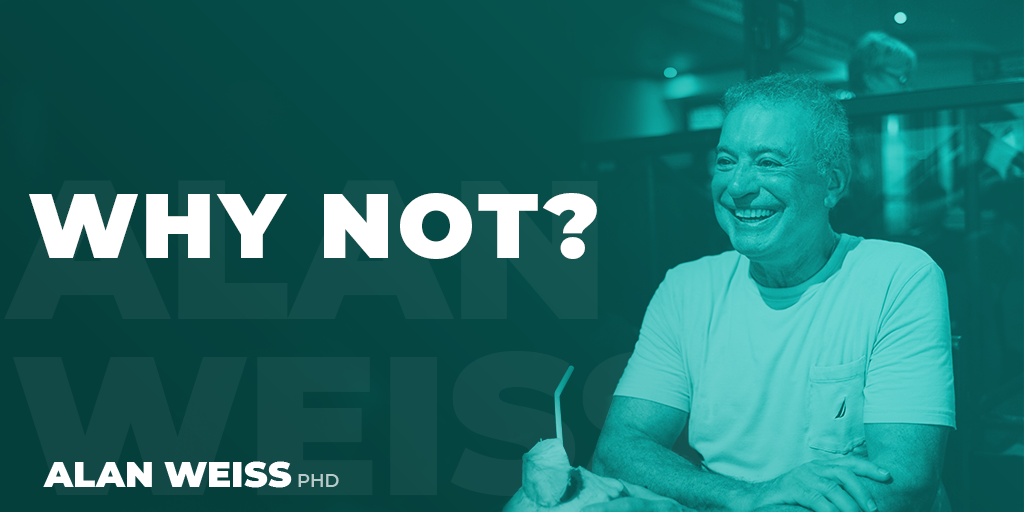 Why Not?
Before you ask "What?" or "How," try asking, "Why?"
"Why are you asking me that question?"
"Why do you feel that way?"
"Why is this the decision you choose to make at this time?"
"Why do you feel overwhelmed?"
You can't fix a problem or improve a situation until you know the cause. So don't start with what the client wants or how you would proceed in providing it. Find out instead why it's an issue and what evidence or behavior supports that belief. By starting with "Why?" you'll speed up the process by ensuring your focusing on the right issues at the right time.