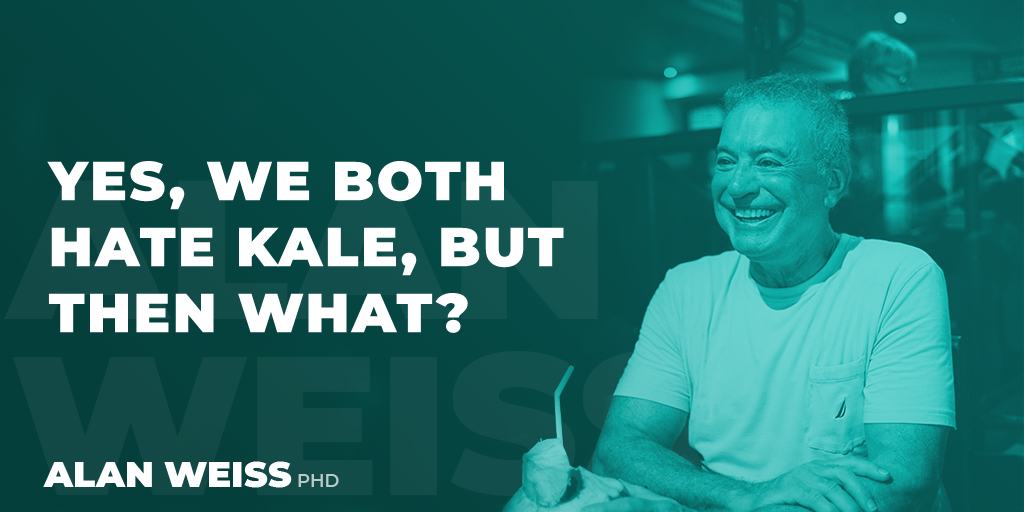 Yes, We Both Hate Kale, But Then What?
What these primary elections demonstrate to me is that you have to be FOR something, you can't just be AGAINST something. I want to know how you intend to improve my condition.
The same pertains to clients. We're all against involuntary attrition, excess expenses, absenteeism, management/labor conflict, yada yada yada.
But I don't need an ally in my unhappiness, I need a partner to create my happiness.
How am I better off once you walk away?
Answer that question superbly well and you'll have more business than you'd ever imagined.